Photos: Chris Collins meets with group of area farmers to discuss policy
Submitted by Howard Owens on March 8, 2013 - 1:01pm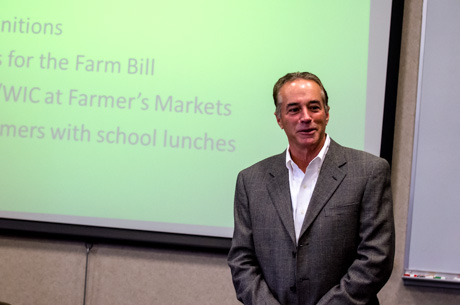 Rep. Chris Collins met with a group of more than 30 farmers from throughout the NY-27 today at Farm Credit East.
The farmers comprise an advisory panel for Collins, who sits on the House Agriculture Committee.
The group was set up to advise Collins on issues pertinent to the industry, such as immigration, the new five-year Farm Bill, and regulations affecting dairy, vegetable, fruit and grain farmers.
This afternoon, Collins will also attend the Genesee County Economic Development Center's annual meeting at Genesee Community College.