Overnight fire destroys barn on Bennett Road, Darien
Submitted by Howard Owens on August 26, 2013 - 9:19am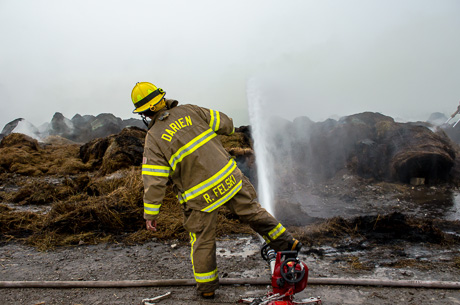 By the time firefighters got the call at 2:28 a.m., a barn filled with hay at 2311 Bennett Road, Darien, was fully engulfed in flames.
At 9 a.m., firefighters were still on scene tending to smoldering hay bales with potentially hours of work still ahead of them.
A few firefighters who had been up practically all night had to leave for their day jobs.
Responding to the fire with Darien were East Pembroke, Indian Falls, Corfu and Alexander. Crittenden filled in at Corfu's hall and Alden filled in for Darien.
Water was drawn from a pond on Charlie Miller's property at Ellinwood and Brown roads.
The barn property is owned by Miller's Sonshine Acres, Inc.
The barn, of course, was a total loss, but firefighters said that was apparent from the moment they rolled up on scene. From that point, it was just a matter of knocking down the flames.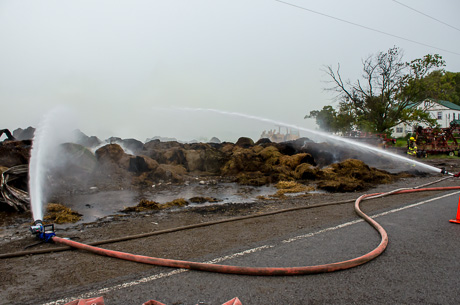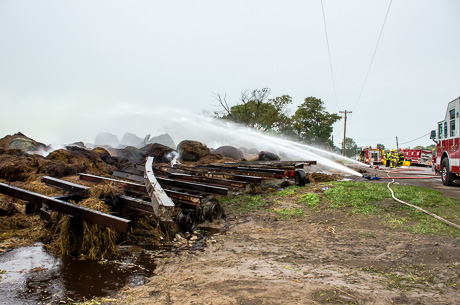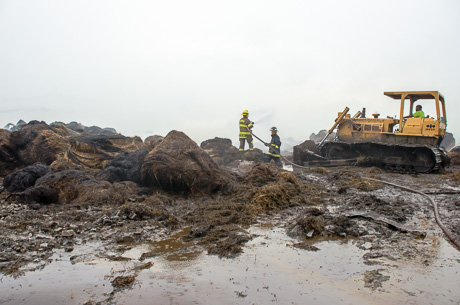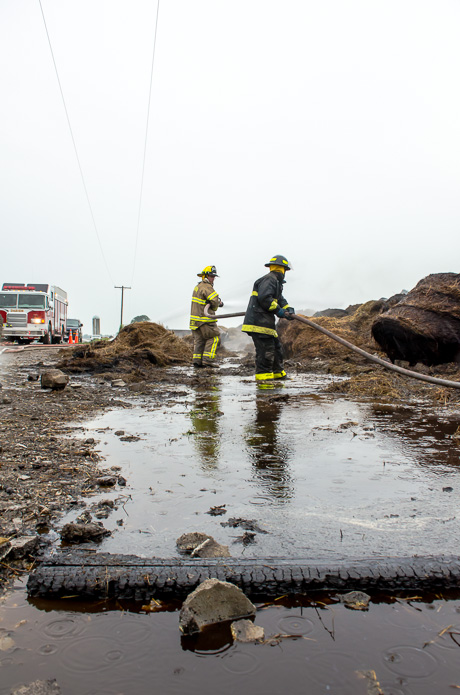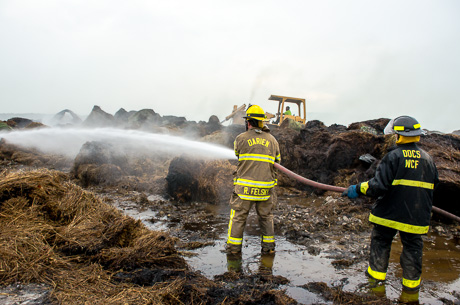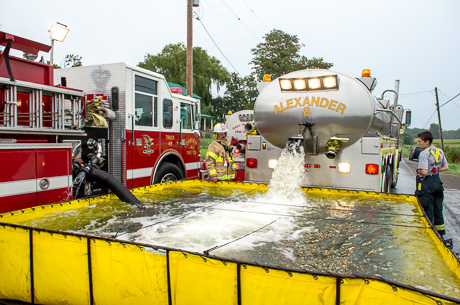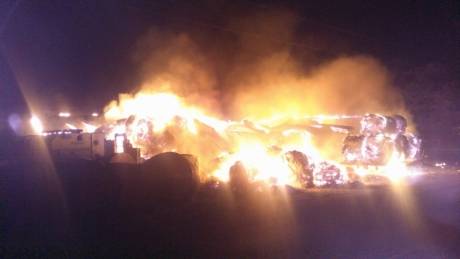 Reader submitted photo.