A fully involved car fire reported on the Thruway in Batavia
Submitted by Howard Owens on March 12, 2012 - 6:43am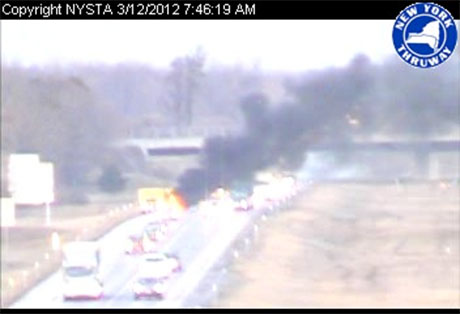 A fully involved car fire is reported in the eastbound lane of the Thruway at mile marker 391.2.
It's unknown if there are any injuries, so Mercy EMS dispatched as a precaution.
Town of Batavia Fire Department dispatched.
UPDATE 7:52 a.m.: The location is just behind the Home Depot off Veterans Memorial Drive. Image Source, New York State Thruway.
UPDATE 8:37 a.m.: Town of Batavia back in service.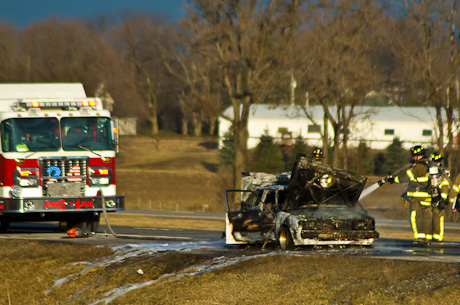 March 12, 2012 - 5:32pm
#2
The young man driving is from Rochester, he was not injured just a little scared.