Ag tour covers a lot of ground in a morning devoted to learning about soil and water conservation
Submitted by Howard Owens on September 18, 2013 - 6:46am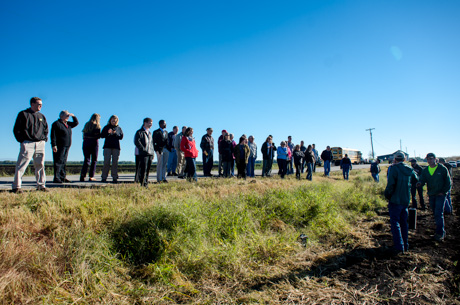 About two dozen community leaders and interested residents hopped on a bright yellow school bus on a perfect blue-sky day to visit a couple of local farms and learn about soil and water conservation.
The event was the annual ag tour sponsored by the chamber's agriculture committee.
"Trenching is the word of the day," said Susie Boyce, representing an area insurance company. "You really don't think about how the farmers are all trenching to get the water out of the fields. It's not something that I drive by a field and say, 'oh, that field is trenched.' It's not something the everyday person thinks about."
Every year the ag tour focuses on a different topic related to farming. This year, the primary topic is about how technology is helping farmers protect soil better and increase yields through better field drainage.
The first stop was out in the muck where Chad Klotzbach and his father Drew, owner of Alleghany Farm Services, talked about how they can lay a drainage system in a farmfield with half-inch precision to ensure the most efficient water drainage.
Keeping sections of fields from flooding increases crop yields.
The second stop was CY Farms, where Christian Yunker explained their drainage strategies and showed off a large tractor and implement that can level a farmfield with a precise 1-percent grade.
From CY Farms, the group went to a nearby field owned by Torrey Farms where Travis Torrey and George Squires, from the Soil and Water Conservation District, talked about how the Torrey's reclaimed a good portion of the field from overgrowth and are using different crops grown in concert to help protect and preserve the soil.
"This is stuff you're not going to get sitting in my office every day," County Manger Jay Gsell said about the ag tour. "This (the tour) is a valuable investment every year to go out and see how the different farms are doing things. Here we are, the number-one vegetable grower in the state and we're seeing how these guys aren't just growing vegetables but they're responsible stewards of the land."
Sam Leadley, husband of Legislator Esther Leadley, expressed a bit of awe at seeing how far agriculture technology has advanced. He worked on prototypes of precision plows at Cornell in the 1950s, and now the basis of that technology is commonplace on farms.
"It (the tour) gives you an overall perspective on the county as a whole," Leadley said. "We see our potential for increasing the productivity of our farmland. There's not a lot more to put into production so we've got to get more out of every acre."
Nobody's making more land, was an oft-repeated phrase yesterday, and Squires noted that with land assessments going up (meaning higher taxes for farmers), increasing crop yields is critical for farmers to remain profitable.
"I think every operation we've stopped at has been impressive," said Danielle Dills, a staffer for Rep. Chris Collins and a resident of the area who grew up on a family farm. "I take note of the hard work that goes into producing what we eat. It's not just planting something and picking some produce. It's investing in the land and making sure the practices you do to get that produce are conservationally sound and improve the area we live in."
Shelia Hess, representing New York Green and owner of her own consulting business, Conservation Connects, spoke to the group in the morning before the tour about the "green Genesee road map," an effort to develop a comprehensive plan for environmental conservation in Genesee County.
She said there's always a tension over competing needs for land and a plan would help balance those demands with the needs of conservation.
"We can't make more land so the competition goes up about what we do with the land we have," Hess said. "There is a three-way tug of war between natural resource conservation, whether it's wetlands or forest, development, whether residential or commercial, and farming. You can take any piece of property from Genesee County and there's always that conversation -- what's the best use of this property. I think we're going to see that tension increase, so it's a good time to look at a plan so communities can start to think about a bigger picture and not go site by site."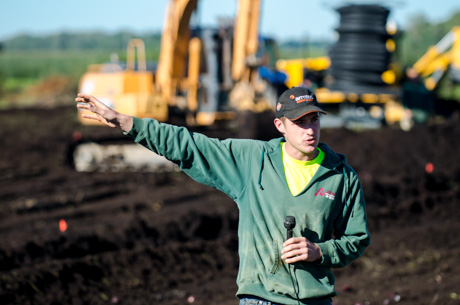 Chad Klotzbach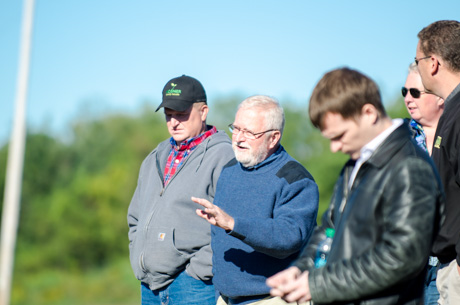 Sam Leadley asks a question.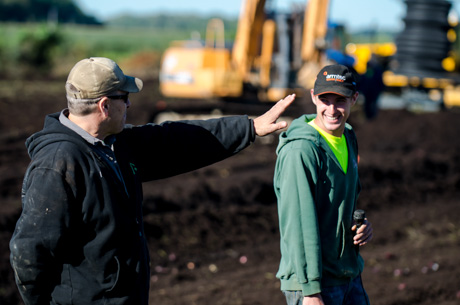 Drew and Chad Klotzbach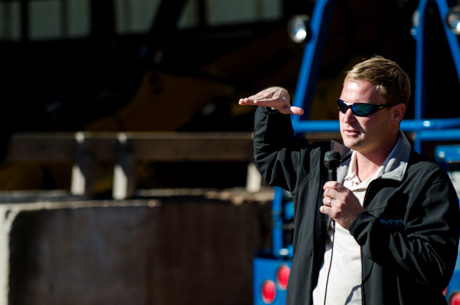 Christian Yunker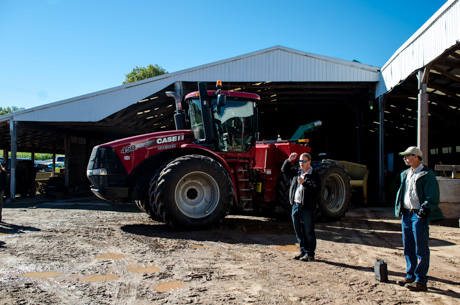 Yunker and George Squires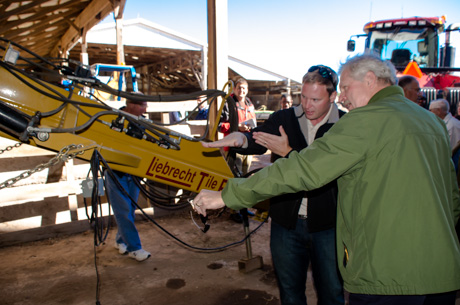 Yunker and Jay Gsell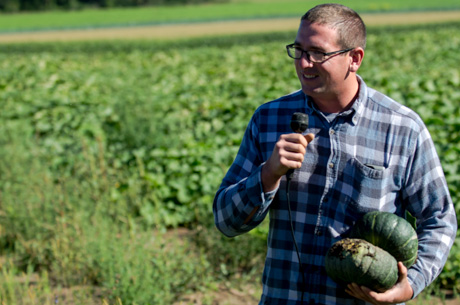 Travis Torrey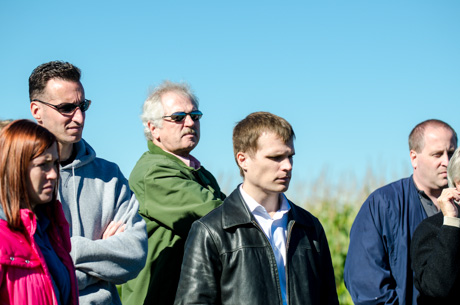 Gsell listens to Torrey and Squires with others in the group.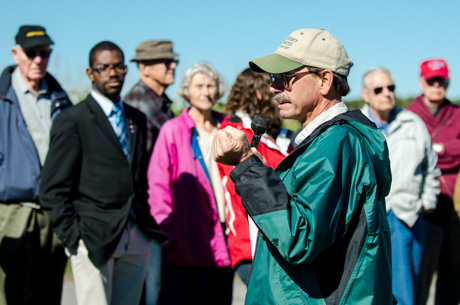 George Squires