PHOTOS: DJ Macy Paradise, Ya Boy and Buffalo Bills players at City Slickers
Submitted by Timothy Walton on December 23, 2012 - 8:20pm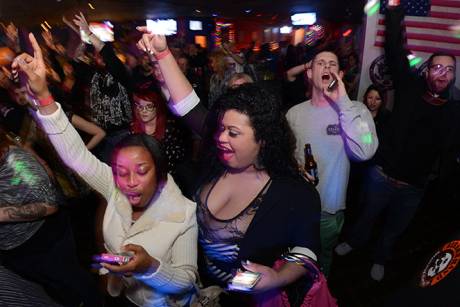 City Slickers was the place to be Friday night as DJ Macy Paradise, national recording artist Ya Boy (YB the Rockstar) and Bills players Stevie Johnson, Kelvin Sheppard and Aaron Williams made an appearance and put on a show.
The event was organized by local entrepreneur and promoter Tim Walton and was sponsored by DirecTV/ IR Systems, PantSaggin.com,TheBatavian, and Next Level Fitness.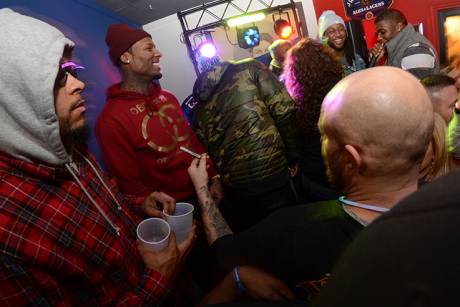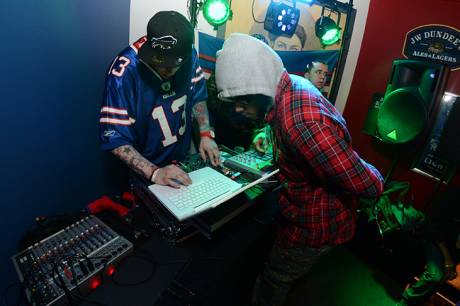 Above: Dj Macy Paradise with Buffalo hip-hop artist GiG5.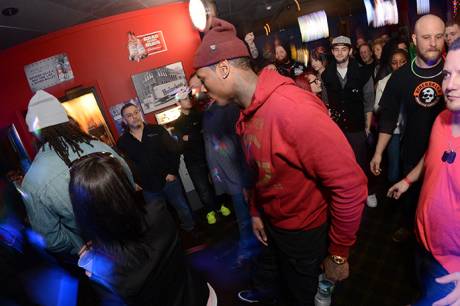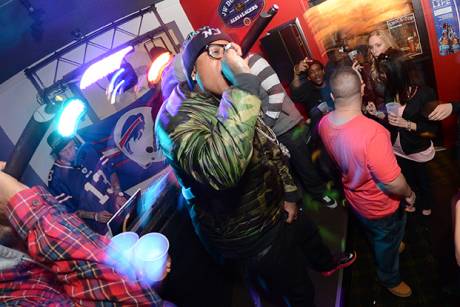 Above: National recording artist Ya Boy performs "Stevie Johnson (Bills Anthem)."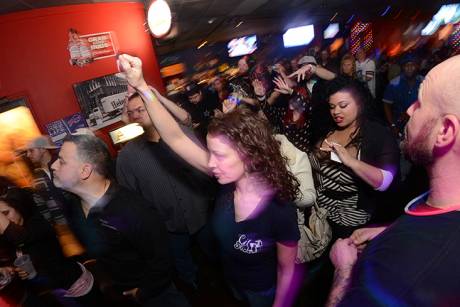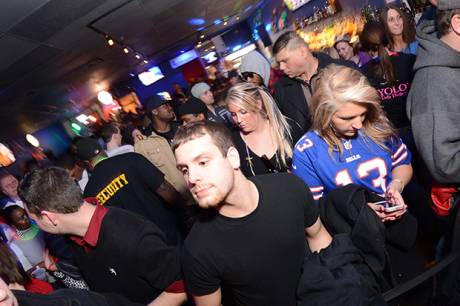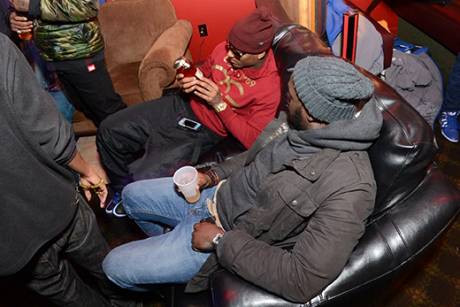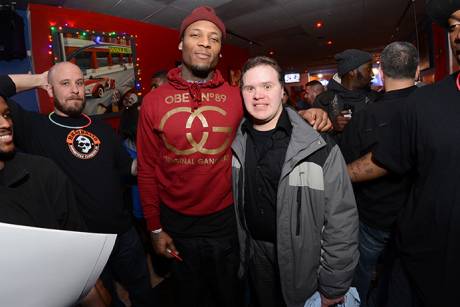 Above: Stevie Johnson poses for a photo with Bills fan James Stading.
Photos by Micheline V.
December 24, 2012 - 4:29pm
#8
Too bad some people always find something negative to complain about. When all you do is bash and complain it really shows your true personality and how unhappy you are with yourself. Wish I could have made the event, but already had other plans. Local businesses doing something positive and pro athlete's volunteering their own time.....sounds terrible...lol. Please as I do, disregard the ones who constantly bash and complain on here. Must really stink to go through life so unhappy. Thanks to The Batavian, Tim Walton, Ken Mistler and City Slickers for being positive contributors to our city!