Batavia Blue Devils come up short against Gates Chili
Submitted by Steve Ognibene on September 28, 2013 - 7:42am
Head Coach Jeremy Mettler of Batavia's varsity volleyball team knew last night's match-up would be a tough game going in.
Batavia jumped ahead of Gates Chili in the first two sets 25-17 and 25-19. Senior Ashlee Yasses led the night for the Blue Devils with seven aces, 14 assists and seven digs. Seniors Haley Case had eight kills and Maggie Saquella five kills. Sophmore Tessa Engel added eight kills to the squad.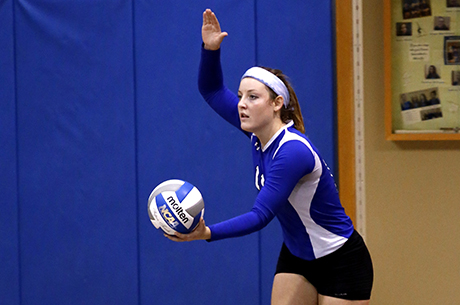 Batavia was down by eight in the third set and was not serving well. Coach Mettler said, "We dug ourselves in a hole and battled back to finish close but lost 22-25."
Gates Chili had some new life and took one set at a time. Gates Chili Head Coach Cindy Hay said, "it has happened to us a couple times this season and the girls never give up. We wanted to win that third set and come back like we have before in games and prove it can be done."
5"2' Freshman Jess Giannoccaro tallied eight kills, six aces,12 digs and one block while Lizzy Thrasher recorded nine kills and six blocks to help them turn the game around in the fourth set. Batavia lost that momentum and the set 15-25, which tied the night 2-2 for a fifth and deciding set.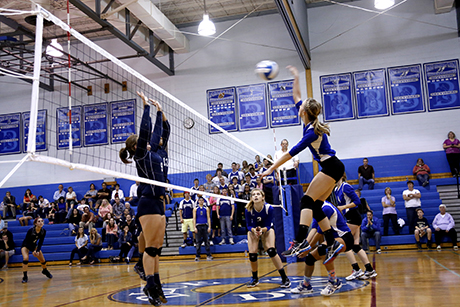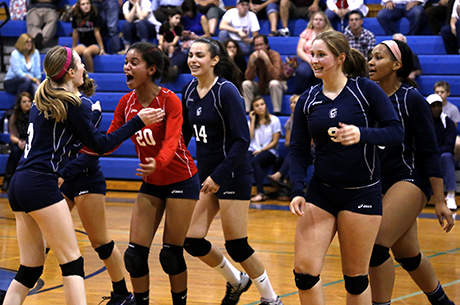 Batavia came ahead early 5-1 and played aggressively serving like they did in the first two sets. Gates Chili came back to tie then went ahead 13-11 when both teams switched sides. Batavia got close to being down by four, but ended 17-25 in the last set. Gates Chili moved ahead to 7-2 on the year and Batavia's record is 7-5.
Senior Night will finish Batavia's next and last home regular season game on Oct. 17 vs. Brighton.