Another successful John Kennedy Community Night
Submitted by Rick Franclemont on October 1, 2011 - 11:31am
On Friday, John Kennedy Elementary School hosted its annual Community Night.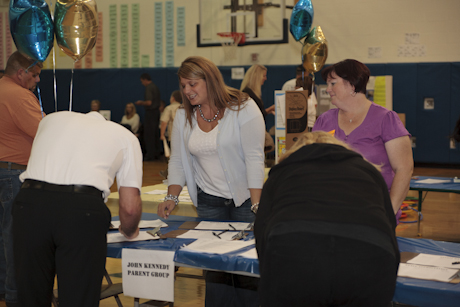 Jen Houseknecht and the John Kennedy Parent Group welcome attendees and provide information on upcoming school events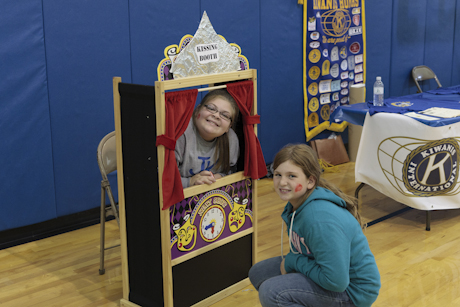 The Kissing Booth offers hand-stamps and chocolate "kisses"!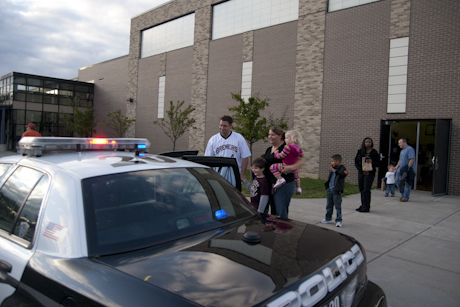 Students and their families meet local law enforcement and emergency personnel -- and get to try out the sirens!
The event, sponsored by the John Kennedy Parent Group, brings representatives of local businesses and service organizations together with students and their families for a fun-filled evening of activities and information. It also serves as an opportunity for new students and their families to learn more about the school and the Batavia community.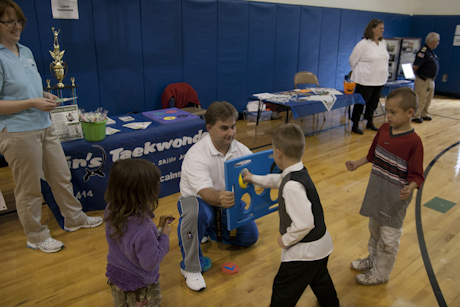 Ron Cain of Cain's Taekwondo teaches a lesson in the basics of control.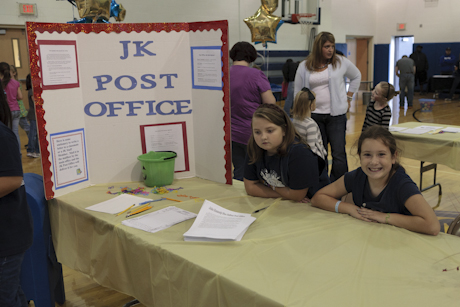 Shaylene Kilner and Karissa Kesler of the John Kennedy Post Office.
Attendees enjoyed free pizza and ice cream, a Scholastic Book Fair, giveaways, face painting, games and other entertainments. More than 20 organizations participated, including Batavia Bulldawgs, Art Ah La Carte, GCASA (Genesee/Orleans Council on Alcoholism and Substance Abuse), and the Batavia police and fire departments, as well as local youth sports and after-school activities. Sponsors included Pauly's Pizza, Bob Harris Realty, and Summit Physical Therapy & Sportscare Center.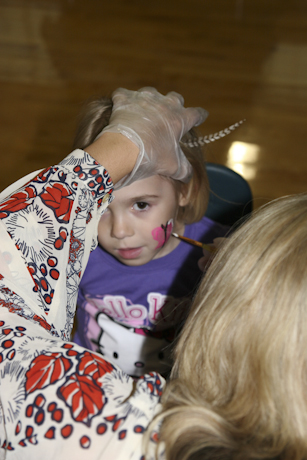 Attendees get their faces painted, learn to dance, guess pumpkin weights, race and much more in the John Kennedy gymnasium.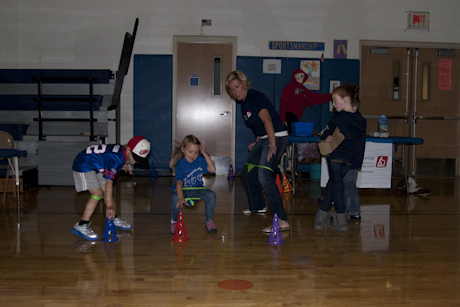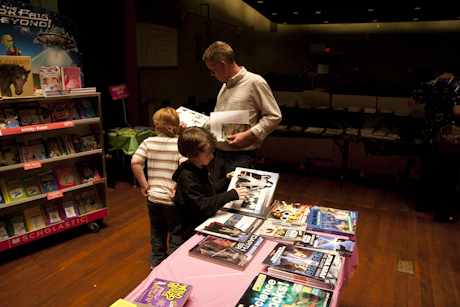 The Scholastic Book Fair features story and activity books for all ages and reading levels.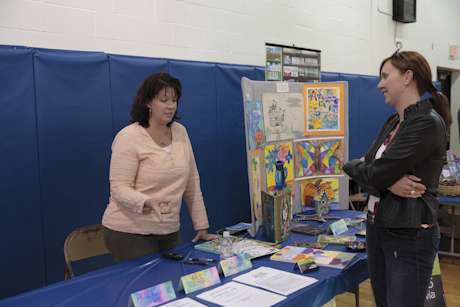 Kim Argenta of Art Ah La Carte describes art classes available to children and adults.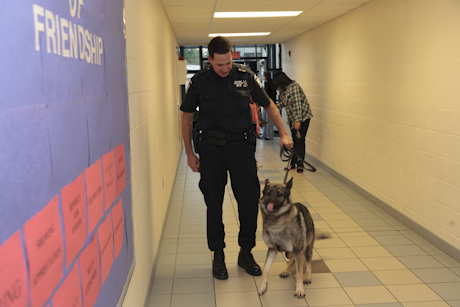 Sheriff's K-9 Unit's Mike Ballow and Rov walk the halls.
More pictures from the event can be found at Francletography.com
October 2, 2011 - 11:57am
#2
Congrats to the JK Parent Group and community on another successful night -- great job!
October 3, 2011 - 11:13am
#3
What an awesome event! These photos sure do portray all the fun that the kids were having right along with the parents and volunteers. I hope this is successful every year. You guys did a great job.
Online Casinos
The love of gambling is what makes gamblers come to these Online Casinos more often than any other casino around.
October 4, 2011 - 11:43am
#4
No relationship. And I say that for your good name Neil, not mine.