Submitted by Howard Owens on January 21, 2013 - 11:07pm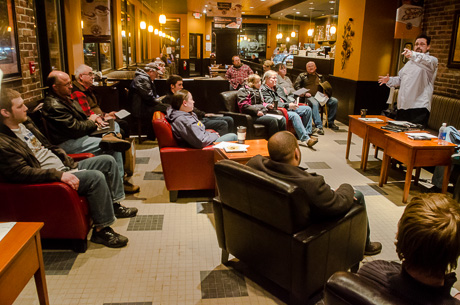 Phil Ricci, upper right, leads a discussion at Coffee Culture among the more than 20 people who showed up to help form the Libertarian Party in Genesee County.
I was only there for a few minutes to get a picture. I'll let Phil, in comments, if he wishes, discuss what went on tonight and what progress was made.