Notre Dame, Batavia to square off for Lions Club championship
Submitted by Nick Sabato on December 28, 2013 - 12:27pm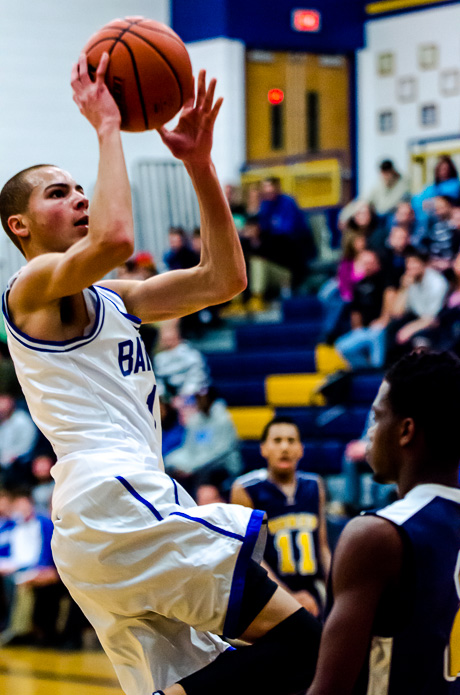 Local hoops fan will get their dream matchup Monday in the annual Lions Club Tournament as both Notre Dame and Batavia won opening round games Friday night at Geness Community College.
Notre Dame took the floor first, defeating Albion 55-40.
Both teams struggled to get going offensively, hampered as they were by the high volume of fouls called and poor free throw shooting.
"We struggled to find our offensive rhythm," said Notre Dame Head Coach Mike Rapone. "Part of it is the game has no rhythm with so many fouls. You just go foul line to foul line, and when you don't make free throws, it really takes away the rhythm."
The Irish managed to take a 29-20 lead into halftime as Tim McCulley scored 18 of his game-high 26 points in the first half.
However, Albion came out hard in the second half, outscoring Notre Dame in the third quarter to take a one-point lead heading into the fourth quarter, and also held McCulley out of the scoring column in the frame.
The teams played to a stalemate early in the fourth quarter, as the Irish held a four-point lead midway through the period.
The Purple Eagles would lose their composure though, as Ryan Fannin picked up his fifth personal foul, followed by a technical foul.
The Irish cashed in on the opportunity, making 3-out-4 free throws to push the lead to seven and they never looked back.
McCulley scored eight points in the last quarter, including a three-pointer to put the game out of reach with a minute to play.
The senior also added four rebounds, three steals and three blocks on the night, while Alex Domkowski chipped in 10 points and 11 rebounds for Notre Dame (4-1).
The second game of the night started a little later than anticipated after University Prep failed to find the campus, but Batavia showed no ill effects from the delay and came out fast, winning 54-36.
The Blue Devils steadily increased their lead in spurts. Using a 7-0 run to start the second quarter and an 8-0 run to start the third.
Junior standout Jeff Redband struggled to find his shooting touch early, but senior Justice Fagan and an unlikely source off the bench picked up the slack.
Fagan finished with a game-high 22 points and six rebounds, while Tyler Crawford came off the bench to pitch in 11 points and eight rebounds.
"Tyler was huge," said Batavia Head Coach Buddy Brasky. "Malachi [Chenault] got into some foul trouble early and Tyler came in and played big."
Redband would find his touch in the second half, finishing with 13 points and 10 rebounds as Batavia improves to 4-2.
Notre Dame and Batavia met two seasons ago, but not in the current tournament format which has took a two-year hiatus.
Prior to this year, the two local teams have met in the finals five times since 2001, including three straight from 2008 to 2010, with Batavia winning each time.
"It's really important to the kids," Brasky said. "They get to come out in play in front of the entire community, and with us playing in the Monroe County League and Notre Dame in the Genesee Region League, we don't get to play very often."
Prior to the break from the current Lions Club Tournament format, Batavia had won seven consecutive championships and 9-of-10 dating back to 2001.
"This was a good tournament," Rapone said. "We couldn't get four teams for a couple years due to the strength of the tournament. The chance to get University Prep came up and them having a good team really rounds it out well."
University Prep will play Albion in the consolation game on Monday night at GCC. Tip-off is set for 6:30 p.m., with the championship game to follow.
Photos by Howard Owens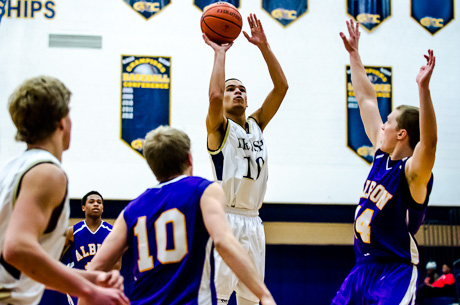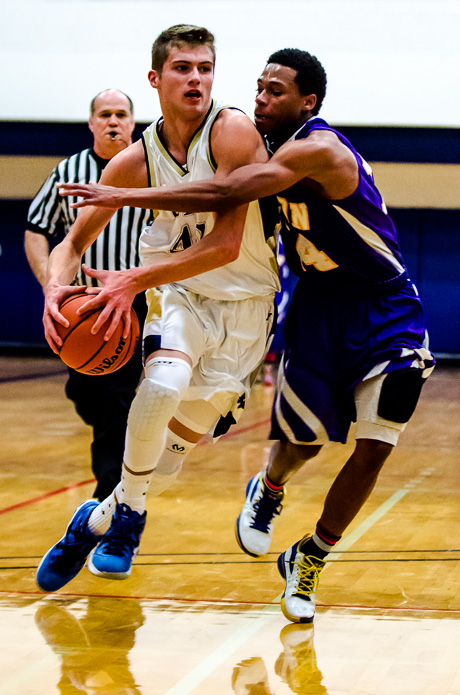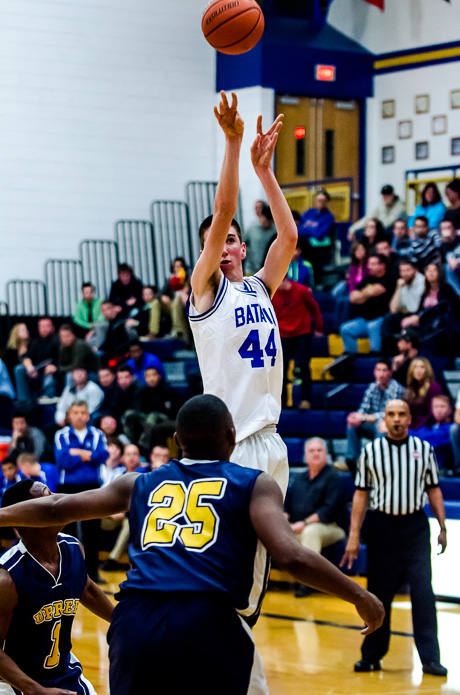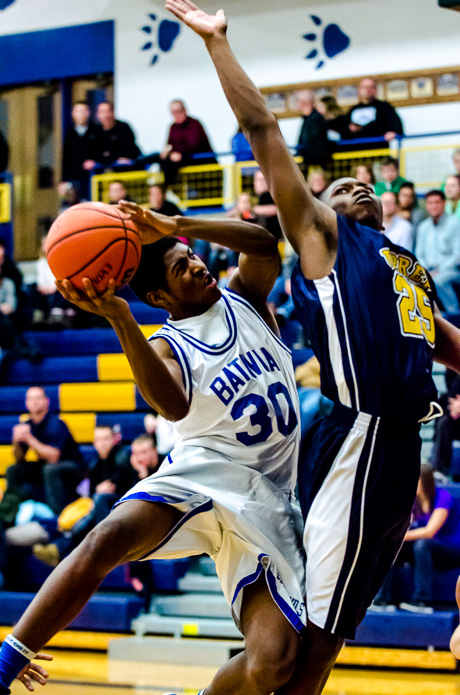 To purchase prints, click here