Seasonal guests: Wood ducks on their autumn stopover
Submitted by JIM NIGRO on October 19, 2012 - 7:02am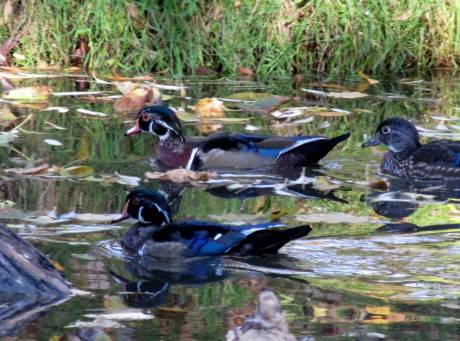 Each year about this time, like clockwork, wood ducks descend on a stretch of the Tonawanda Creek where it flows behind our home. The wood ducks feel right at home there, dabbling on the acorns which fall from the red oaks lining the bank.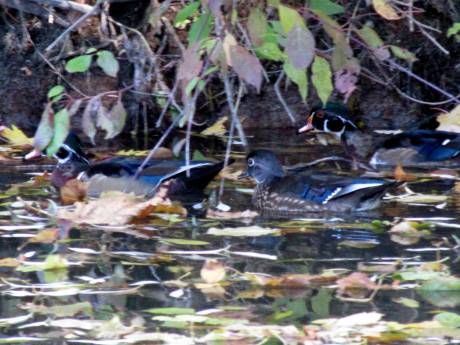 No doubt they also are drawn to the calm, flat water and abundant shoreline vegetation. Overhanging bushes and vines provide ample cover.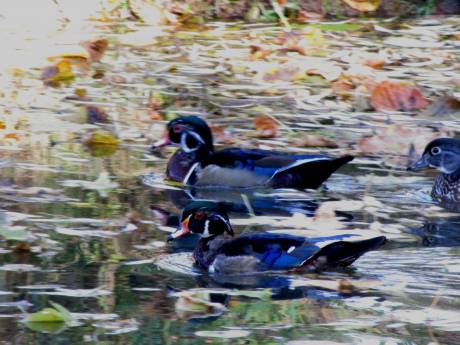 Along the narrow corridor of Tonawanda Creek it's not difficult to see wood ducks during the month of October. In fact, I expect to see them whenver I walk to the creek bank, or at the very least, hear that unique call they make -- some might call it a squeal while others say it's more like a high-pitched whistle/whine.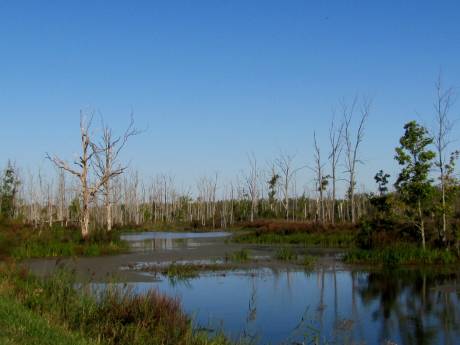 Taking pics of wood ducks on Tonawanda Creek is one thing, the wide open spaces of the Oak Orchard Wildlife Management Area is another story. The sloughs and backwaters here are ideal for ducks, but the place is so vast, it's easy to be in one place while the ducks are in another.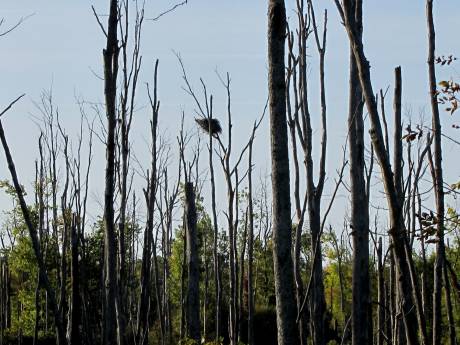 Tailor-made as this place is, on this morning I had seen only a handful of ducks, all moving too fast and too far away for photos. When I saw the stick nest pictured above, I decided to zoom in.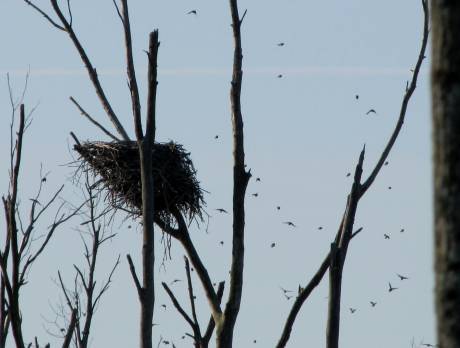 That's when I saw the ducks in the background, rapidly dropping in altitude and heading for the flooded timber.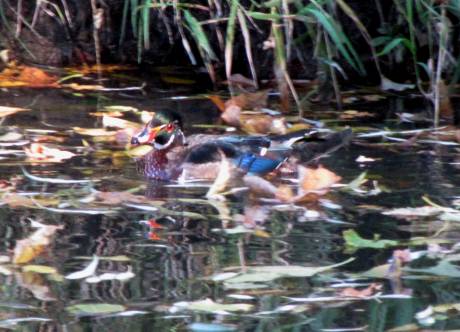 Is it mere coincidence that one of the most colorful species of waterfowl is on hand during that part of the autumn season when foliage is tinted to the max?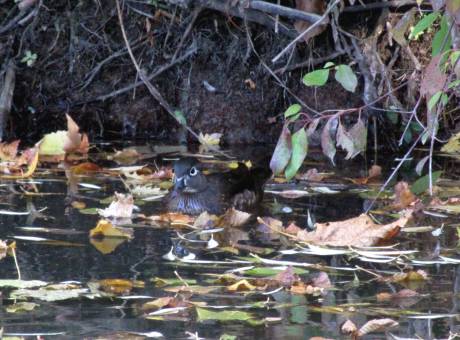 While wood ducks are among the first waterfowl to arrive, they will also be among the first to depart for warmer climes. As I watched the wood ducks swim back and forth among floating leaves on the creek behind our home, I knew that all too soon they will be winging it southward for an extended period of time.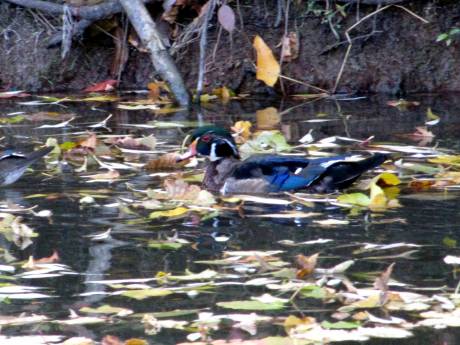 Whatever the species, be it wood duck or mallard, canvasback or Canada goose, there is graceful symmetry in the flight of waterfowl, and something sublime in a creature that beats its wings an incredible number of times each minute at altitudes and for distances that boggle the mind.
October 19, 2012 - 1:45pm
#2
Hi Jim,
You never dissapoint with your great articles! Brilliant shots ~ thank you. Have a great weekend.
October 19, 2012 - 4:41pm
#4
Gotta love nature's pallete with the wood ducks. That shade of blue and green then the fleck of red from the eyes... Just perfect. Someday I'll dig into my underwater pics collection and see if Howard will let me post them with a story or two.