October whitetails: Sometimes easy to spot and sometimes not
Submitted by JIM NIGRO on October 5, 2012 - 8:07am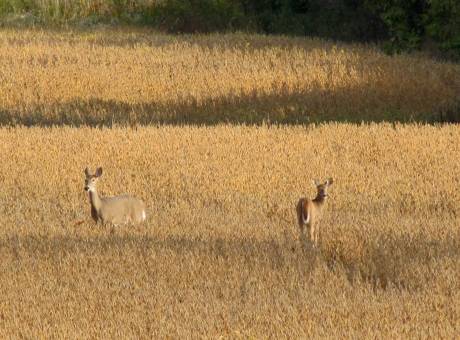 Out in the open, this pair of whitetail does little more than give me a passing glance before going about their business of feeding.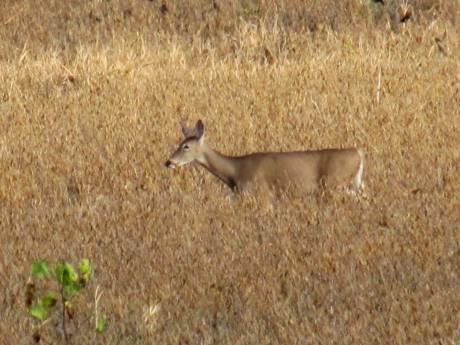 This female, hardly concerned with my presence, is about to continue her browsing.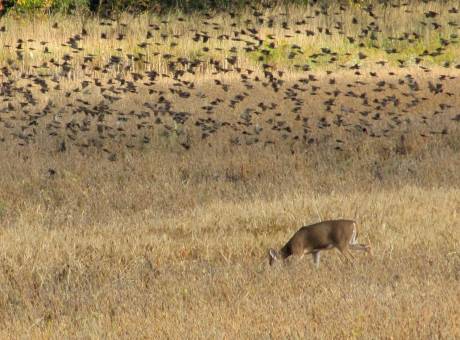 She pays no attention whatsoever to a sizable flock of boisterous blackbirds. Early autumn can be a great time to spot deer feeding in open fields, but a change in terrain can result in limited sighting opportunites.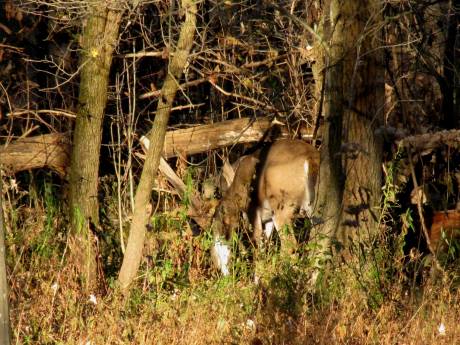 Whitetails are skulkers, and in woodlands and dense brush one needs to keep an eye peeled for a flicker of movement, like maybe a twitching tail. I waited a considerable time for this deer to raise its head, curious to see if it was sporting antlers.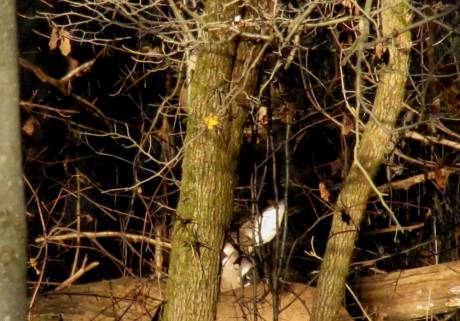 Once positioned between a pair of hawthorn trunks I was able to make out an antlerless head. Its a doe, craning her neck for a backward glimpse.
October 5, 2012 - 9:23am
#2
Awesome! I saw five from my tree stand last night. They ran through, preventing me from getting a shot.
October 6, 2012 - 7:41am
#4
We have 5 whitetail deer that come through the back yard of our complex, regularly, to feed on the apples and cherries that fall from the trees.
A spike, 4 point, 6 point, and two doe. Early morning and late afternoon, sometimes late night, are their regular visits.
October 6, 2012 - 8:53am
#5
I was going to stay in due to the wind today Jim, but after seeing these pictures I'm lacing up my boots. Great pics. One thing that I've been doing this year is taking my digital camera with me when i hunt. Just one of the beautiful things about hunting is enjoying your surroundings and appreciating God's creations. Good luck, if you get out this season friend.