YWCA presents $10K check to Wheels and Heels raffle winner
Submitted by Howard B. Owens on August 1, 2014 - 11:14pm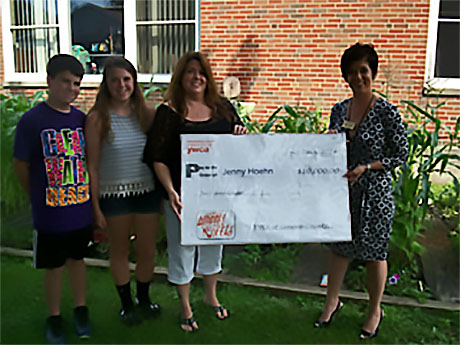 Jenny Hoehn received her $10,000 prize today as the winner of the Wheels and Heels charity raffle. Executive Director Jeanne Walton presented the check.
Photo submitted by Jeanne Walton.
August 3, 2014 - 8:14am
#2
Wait until she gets her tax bill from the IRS wanting their share of her prize.