Youth turkey season opens with success for pair of teen hunters
Submitted by Howard B. Owens on April 27, 2014 - 1:56pm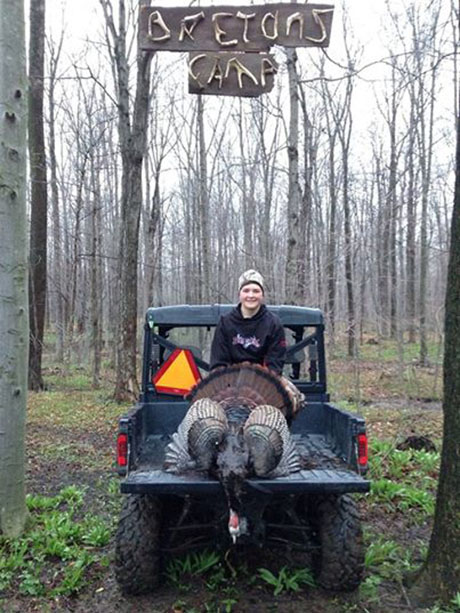 Kilian Lewis, 14, of Corfu, bagged his first turkey yesterday morning in Alexander as part of a Youth Turkey Hunt, the first day of the Spring youth hunt season (the adult season begins May 1). The turkey had a 10-inch beard. Killian's older brother, Collin, 18, helped call it in. (Photo and info submitted by M. Lewis).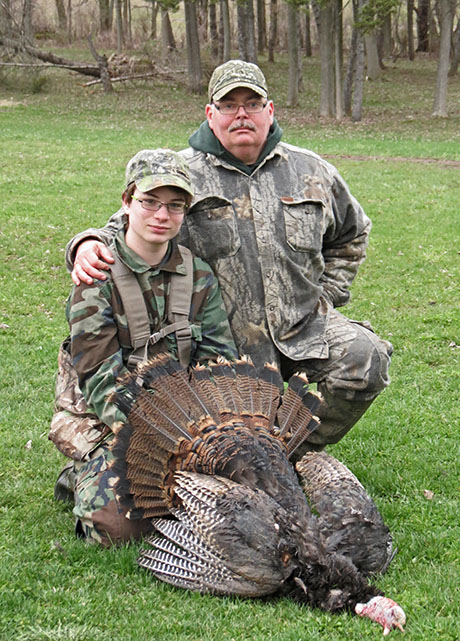 John Zambito, 14, of Elba, got his first turkey this morning while hunting with his uncle Kelly Creegan. (Submitted by Chantal Zambito)
April 28, 2014 - 6:15am
#10
Mary, for the same reason. Many of us do not hunt (or not anymore), but like and support the sport. We like to see what somebody was able to get as much as reading about it, I don't care that much about some High School sports, but don't mind seeing them posted here and others love the sports posts. Don't like a post, move to the next one..