York Road resident returns home to find alleged burglars in driveway, gives chase
Submitted by Howard Owens on November 12, 2011 - 9:52am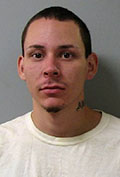 When a Pavilion resident of York Road returned home about 4 p.m., Friday, he found a light-colored minivan parked in his driveway and unknown man sitting in the driver's seat.
As he pulled into the driveway, the van took off.
The homeowner followed the van and called police.
Troopers and Sheriff's deputies from Genesee, Wyoming and Livingston counties converged on the area. The State Police also brought in their helicopter to assist in the pursuit.
The suspect vehicle was stopped on Route 246 in Covington.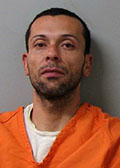 Arrested were Alexis Santiago, 34, of Columbus Avenue, Mt. Morris, and Roman E. Esparza, 22, of South Main Street, Batavia.
Santiago and Esparza were both charged with burglary, 2nd, and jailed on $100,000 bail each.
The two men may be suspects in a series of other burglaries in a three-county area.
As the suspects fled the York Road residence, the men tossed items from the window of the minivan that were allegedly stolen from the house they had just left. The York Road homeowner later identified the items as his.
Once stopped, Santiago and Esparza were arrested without incident and the van was seized pending investigators receiving a search warrant for the van and its contents.
The case remains under investigation and, because the two men may be suspects in other burglaries, the Sheriff's Office is asking that anybody who might have information that could aid the investigation to call (585) 343-5000. For tips in Livingston or Wyoming counties, callers should contact their local Sheriff departments.
Photos: Top, Esparza; bottom, Santiago.
November 12, 2011 - 11:11am
#4
Alexis has also been a guest for burglary in our fine prison system:
DIN (Department Identification Number) 99B1925
Inmate Name SANTIAGO, ALEXIS
Sex MALE
Date of Birth 04/22/1977
Race / Ethnicity HISPANIC
Custody Status RELEASED
Housing Releasing Facility FIVE POINTS
Date Received (Original) 09/03/1999
Date Received (Current) 06/03/2008
Admission Type
County of Commitment LIVINGSTON
Latest Release Date / Type (Released Inmates Only) 09/26/08 PAROLE DIV OF PAROLE
BURGLARY 2ND C
Aggregate Minimum Sentence 0000 Years, 00 Months, 00 Days
Aggregate Maximum Sentence 0010 Years, 00 Months, 00 Days
Earliest Release Date
Earliest Release Type
Parole Hearing Date
Parole Hearing Type FULL MAXIMUM
Parole Eligibility Date
Conditional Release Date NONE
Maximum Expiration Date 07/07/2010
Maximum Expiration Date for Parole Supervision
Post Release Supervision Maximum Expiration Date 07/07/2010
Parole Board Discharge Date