We're back in Batavia
Submitted by Howard Owens on January 20, 2013 - 3:54pm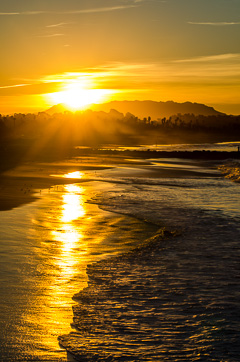 Billie and I returned to Batavia just a little while ago.
We want to thank Alecia Kaus for filling in for us while we were in California. She did a great job. We also appreciate the help from WBTA.
We enjoyed seeing our family and a few friends in California -- we visited Ventura, Bakersfield and San Diego (staying in El Cajon).
We're also glad to be back home and looking forward to getting back into covering local news.
Of course, I made quite a few photographs during our trip.
Inset photo is sunrise in Ventura, taken Saturday morning from the Ventura Pier. We lived in Ventura from 1996 to 2005. Below is the Ocean Beach Pier. I lived in OB from 1986 to 1989 and co-published the community newspaper there (The Beacon).