Two-car accident reported on Ellicott Street Road, Bethany
Submitted by Howard Owens on December 4, 2013 - 3:34pm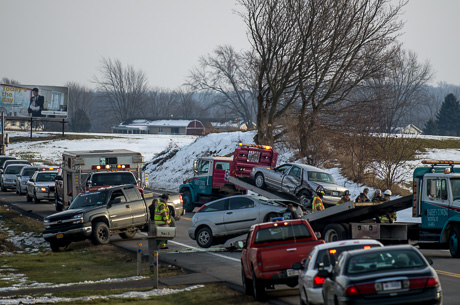 A two-car accident with injuries is reported at 5647 Ellicott Street Road, Bethany.
Bethany and Stafford fire departments are both dispatched along with Mercy EMS.
There was initially a report of a vehicle fire, but the first responder says there is no fire and possibly only minor injuries.
UPDATE 2:40 p.m.: Pavilion Fire Police requested to Texaco Town to shut down traffic on Route 63.
UPDATE 3:41 p.m.: Route 63 was reopened about 20 minutes ago.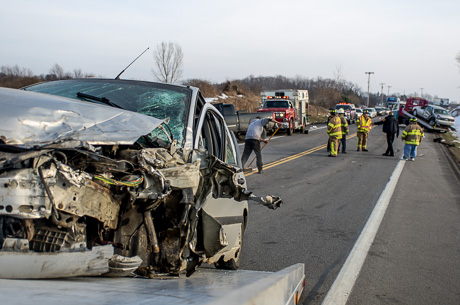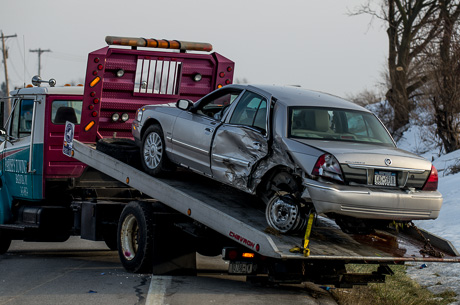 December 4, 2013 - 7:36pm
#4
Matt you can't say that without being there. May have been first on scene and parked like that to block traffic until apparatus got on scene. It would appear that he's off of the road because he had to move to let the tow truck in.
Without being there its hard to say why he's parked like that.