Troopers deliver ice cream social to students at NYS School for the Blind
Submitted by Howard Owens on September 25, 2013 - 8:26pm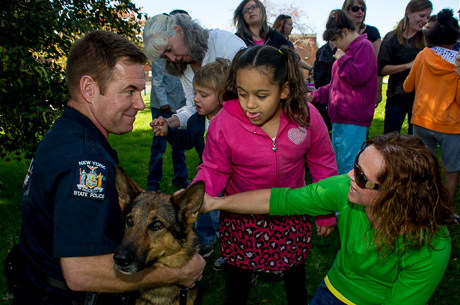 Students at the New York State School for the Blind in Batavia were paid a special visit today by members of the State Police out of the Batavia Barracks, Troop A.
The troopers hosted an ice cream social (ice cream donated by Perry's) and interacted with the students, letting them touch their holsters, pet the K-9, sit in a patrol vehicle and blast the siren themselves.
This past winter Troop A hosted a fundraiser and donated the proceeds to the School for the Blind. They dropped off the donation around Christmas and had so much fun, they decided they wanted to find a reason to come back
"We received a donation and so we thought we would come out and give it to them," Sgt. David Martek said. "It's just something for the kids. We had a good time with them last year and we just thought we'd come back and do something fun for them."
Other uniformed personnel participating today were Trooper Nicole Berostko, Trooper James Jackson, Trooper Michael Swarthout and Sgt. Mike Dembrow.
Martek said, however, it was really the Batavia Barrack's civil staff who put the event together, arranged the donations and were on hand to serve the ice cream.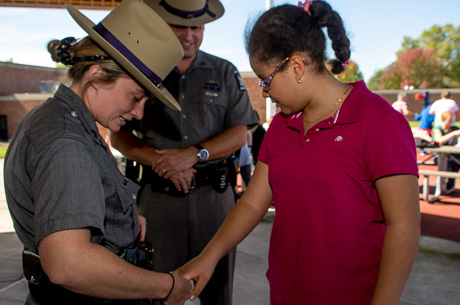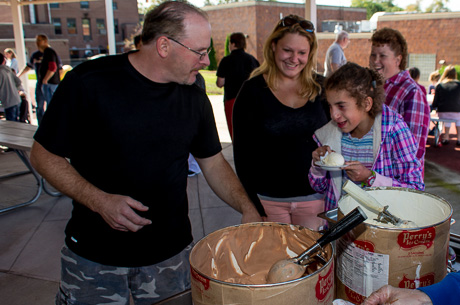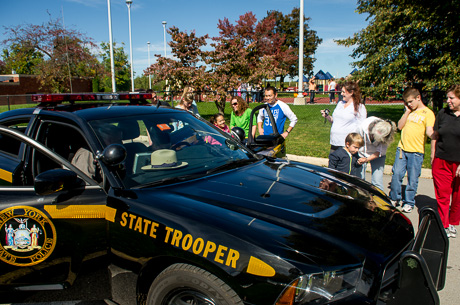 September 25, 2013 - 10:50pm
#2
Two-thumbs up for the troopers.