Town of Batavia firefighters deliver presents, food to two local families in need
Submitted by Howard Owens on December 22, 2011 - 9:17pm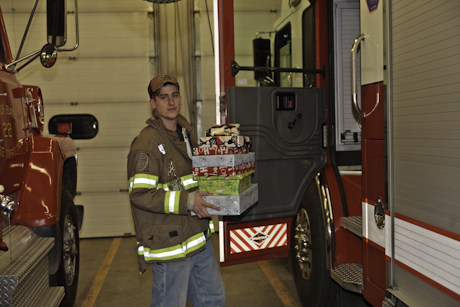 Volunteers of the Town of Batavia Fire Department recently delivered presents and food to two needy families in the town.
The kids get presents and the family gets hams, turkeys and everything else for a good holiday meal.
Either the Salvation Army or a social services agency identifies the families, whose identity is not publicly released.
Just about everybody in the department participates in the process, with members shopping from the families' wish lists and members of the auxilliary wrapping presents.
"It's just one of those small deeds in life that makes you smile," said 2nd Assistant Chief Nate Fix.
Photos by Rick Franclemont