This time, it's Dundee going home after ND dominates in 28-6 victory
Submitted by Howard Owens on October 20, 2012 - 10:11pm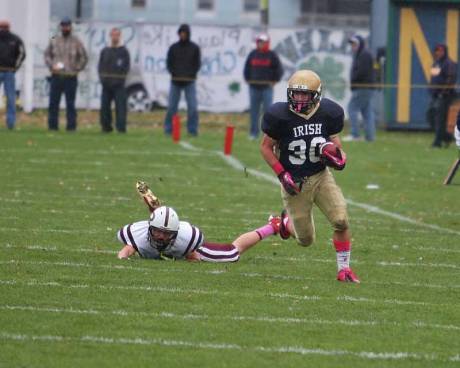 Notre Dame has faced Dundee in four of the past five seasons of sectional play, losing in overtime on a questionable no-call penalty, falling in a blow-out where some thought Dundee ran up the score, and then failing to hold a late fourth-quarter lead.
The tables were turned on Dundee today as the Fighting Irish notched a first-round victory 28-6.
ND went after Dundee with a well-distributed offense. Touchdowns were scored by Nick Taylor, Tim Culley and Anthony Paladino. McCulley also connected with Taylor on a TD pass.
McCulley was 7-15 on the day for 128 yards, the TD, plus two interceptions.
Taylor gained 128 yards on 17 carries. He also had four receptions for 65 yards. Andrew Mullen rushed 13 times for 91 yards.
Charlie Bebert caught the ball three times for 63 yards.
Defensively, Taylor had six tackles, Brian VonKramer, five, Herbert, 5.5 and Mullen 4.5. Mullen added an interception, as did Josh Johnson. Joe Ryan notched a sack.
For Dundee, Aksel Jensen scored their lone TD and rushed five times for 27 yards.
Photos by Bare Antolos.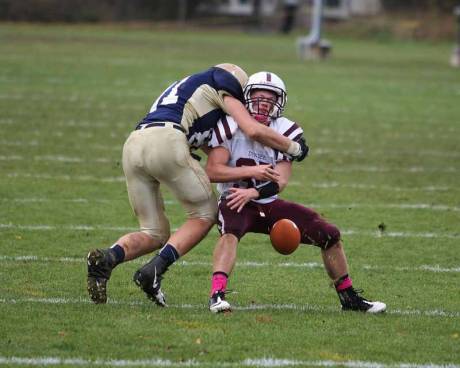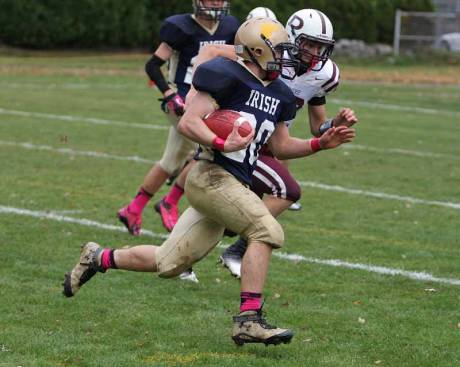 More photos by Bare after the jump (click on the headline):