Three people injured, two needing helicopter transport, in accident on West Main Street, Batavia
Submitted by Howard B. Owens on November 11, 2012 - 5:37pm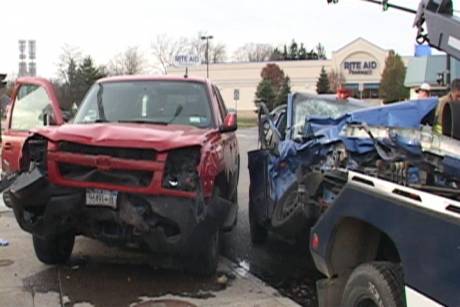 Two people were taken to regional hospitals by Mercy Flight after an accident at 2:40 p.m. on West Main Street at the turn-in for Valu Plaza.
Both people, the driver of one car and his passenger, had non-life-threatening injuries. The driver was taken ECMC and the passenger to Strong Memorial Hospital.
A third person, the driver of a red Chevy Avalanche involved in the crash, was taken to Strong by Mercy EMS.
Reportedly, the driver of a blue Chevy Aveo was making a left-hand turn from the westbound lane into Valu Plaza. He allegedly pulled in front of the red Avalanche.
City and Town of Batavia fire departments responded and Sheriff's deputies are investigating the accident.
Information and photos provided by Alecia Kaus.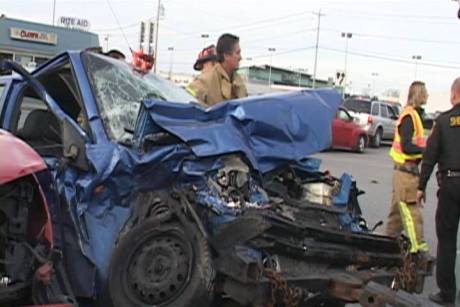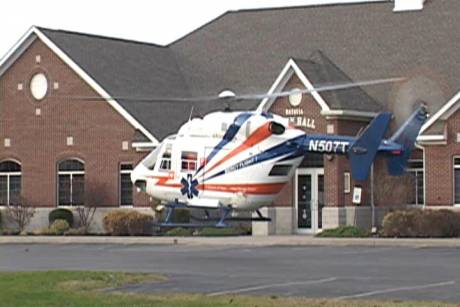 November 12, 2012 - 4:01pm
#7
Ray, it's an observation. Whether it's verbalized or not, I'm pretty sure everyone evaluates many aspects of an accident when they see it. I'm pretty sure I said that I hope everyone pulls through okay.
My observation was actually for my own benefit, but I said what I was thinking so everyone could see it. I'll never drive an Aveo, that's for sure. Was I wrong for saying that or should I only comment on what's important to you? Just wondering...