T.F. Brown's, Lions, ready to serve annual community Christmas dinner
Submitted by Howard Owens on December 18, 2013 - 5:19pm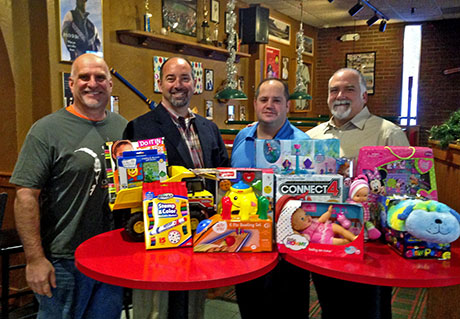 T.F. Brown's and the Lions Club of Batavia will host their annual community Christmas dinner Dec. 25.
The dinner is free to all.
There are two seatings available, noon and 1 p.m.
An RSVP is requested by Dec. 20. If planning to attend, please call (585) 345-1000 and let Maud know how many people are coming, for which seating, and the gender, ages and first names of children.
Children will receive a present from Santa.
T.F. Brown's is located at 214 E. Main St., Batavia.
Pictured are: Tony Scalia, Joe Teresi and Michael Tomaszewski from the Lions Club and T.F. Brown's owner Rick Mancuso.