Team DirecTV takes Oakfield softball championship
Submitted by Howard Owens on August 20, 2013 - 6:45am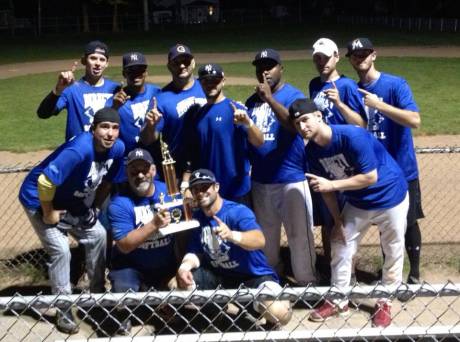 Information and photo provided by Tony Ray.
Team DirecTV is the champs of the Monday Night Oakfield Softball League. DirecTV beat Larry's Steakhouse in the playoff 13-1 and beat Oakfield Hotel for the championship, 30-7.
First row from left to right: Jason Pratt, Chuck Gugel, Ryan Gugel, Ron Klienback. Back row: Evan Nenni, Andre Kinder, Tony Ray, Matt Dimartino, Otis Thomas, Drew Crofts and Rich Baird.