Submitted Photo: Bunny in the garden
Submitted by Howard Owens on May 18, 2012 - 8:48am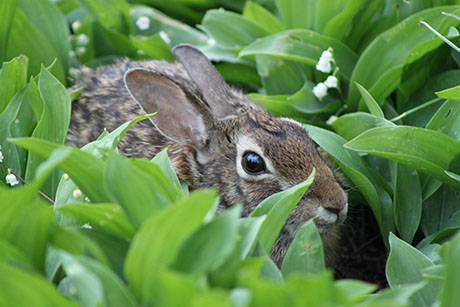 Mike and Laura were doing a little yard clean up when Mike went to grab a fallen tree branch. It stopped when he spotted a bunny hiding in the wedding bells. Laura ran in, grabbed her camera, attached a long lens and was able to snap this shot before the bunny hopped away.
May 18, 2012 - 11:52am
#3
Lol Gary, good eating during the season but right now they're multiplying like, well, RABBITS! They're making more stew for the pot! I do enjoy watching my fat cat try to catch them but they leave him in the dust. There are so many rabbits this year, more than I've seen in a long time.