Photos: Workout held Saturday to help fight breast cancer
Submitted by Howard Owens on October 27, 2013 - 3:38pm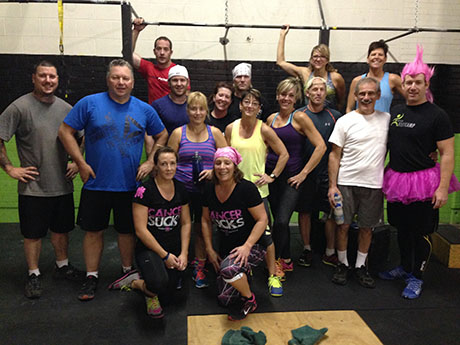 Submitted by Lisa Rapone.
Pictured are some of the participants at a Breast Cancer Workout held yesterday at Batavia Cross Training.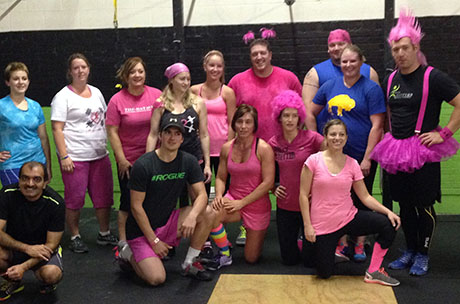 October 27, 2013 - 10:51pm
#2
Some cross training......and I see a little cross dressing too...lol
Good job folks !!
October 27, 2013 - 11:28pm
#3
That's odd, Richard. I didn't see ANY cross-dressing. I don't know what you're talking about.
October 28, 2013 - 1:40pm
#4
The mohawk / tutu combo and the pom-pom headband are well, just precious. And that frilly bonnet looks like the swimming cap my grandma used to wear with its little petals, but this one's maybe a bit poofier.