Photos: A view from Bethany Center Road
Submitted by Howard Owens on June 4, 2011 - 1:45pm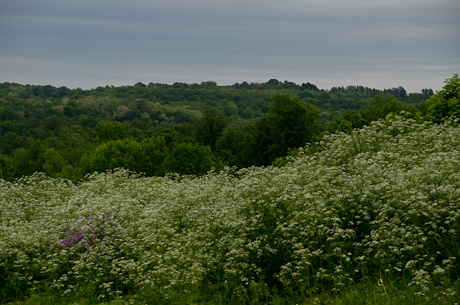 Driving down Bethany Center Road, Bethany, this morning, I thought this clump of Queen Anne's Lace with the view behind it looked interesting.
As I was finishing with the pictures, a man in a pickup pulled up, giving me the impression he was the property owner, wanting to know what I was doing. I told him I thought these flowers might make for an interesting picture. He said, "You can call them flowers. To me, they're weeds." And drove off.
Right in the same area, I took the picture of the tree below.