Photos: Town of Batavia ladder truck used for water rescue training at Indian Falls
Submitted by Howard Owens on November 2, 2013 - 10:01pm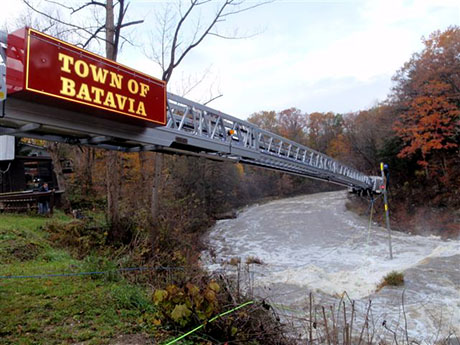 The Town of Batavia Fire Department's new ladder truck was used in a unique way this morning -- to practice a water rescue at Indian Falls.
Many times over the years people have fallen at the falls and rope teams have been brought in for a precarious rescue that involves climbing down steep cliffs and/or crossing rapid waters.
Today, the rescue team trained with the ladder extended over the falls and being lowered down to the water for a practice rescue.
Also participating were Pembroke and Indian Falls.
Photos courtesy Town of Batavia Fire Department.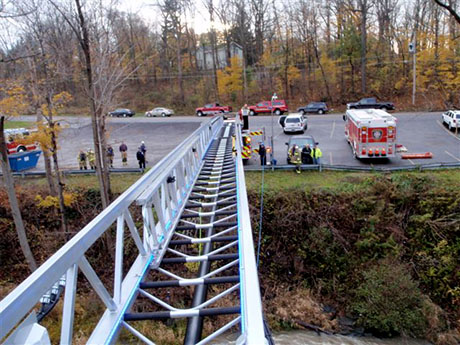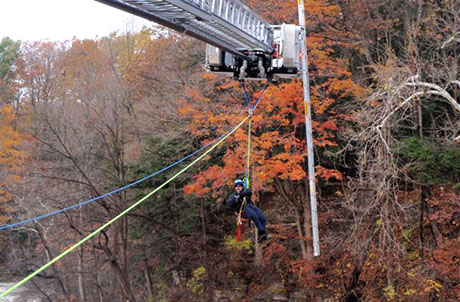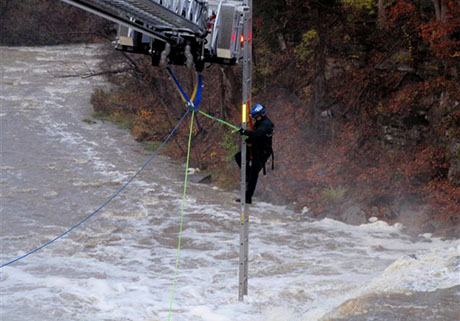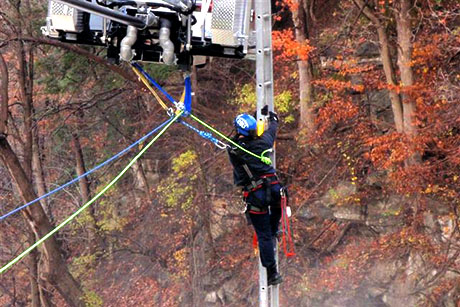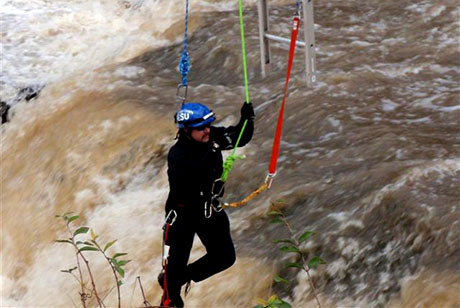 ]
November 4, 2013 - 12:45am
#7
I didn't even know there was a falls there but, it didn't look THAT Big in those pictures.. I'll have to google it & see if it is as tall or taller than the "Buttermilk Falls" in LeRoy..
The ladder would also be great for opening day of trout season too.. Are there any trout in that creek?