Photos: Ride a tractor to school day in Pavilion
Submitted by Howard Owens on June 8, 2011 - 9:46am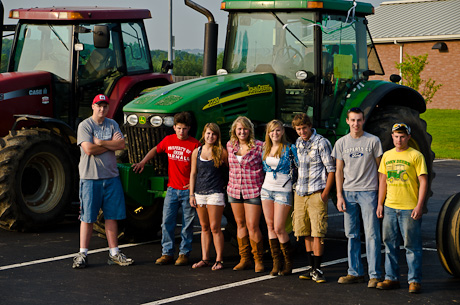 A group of seniors at Pavilion High School drove tractors to school today.
Above, from left, Jonathan White, Andy Kelkenberg, Emma Jensen, Morgan Schumacher, Rosie Darby, Kyle Kalpper, Taylor Richardson and Dan Kelkenberg.
Below, substituting riding lawn mowers for tractors, are Jake Elliott and Cody Reinhardt.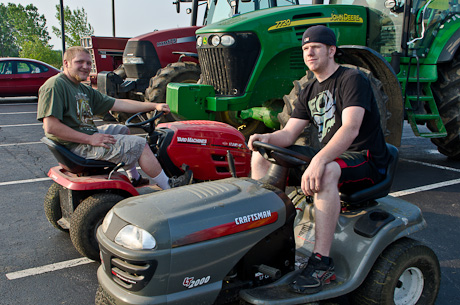 at least pavilion school allowed the kids to do something fun, unlike my high school where the kids tried to do the same and the state police were waiting at the entrance to the driveway and would not allow them on the property with a tractor....