Photos: Le Roy and Pavilion volunteer firefighters hiking to Stafford
Submitted by Howard Owens on June 17, 2011 - 4:43pm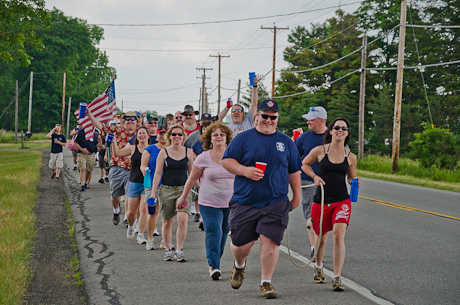 As they do every year -- nobody remembers for how many years -- the volunteers of the Le Roy and Pavilion fire departments towed their antique firefighting hose wagons to Stafford for the Stafford Fire Department's annual parade.
The parade is at 7 p.m.
The carnival runs all weekend with the annual Corvette drawing on Sunday (Father's Day).
Unfortunately, I'll be unable to attend either the parade or the carnival this year (my parents are visiting from California). If anybody else wants to post some pictures, feel free.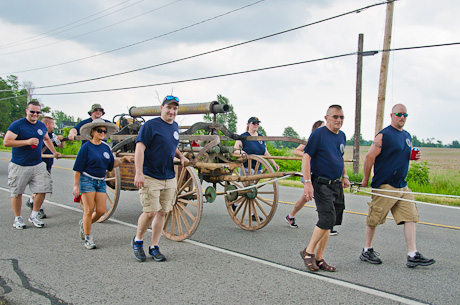 June 17, 2011 - 5:25pm
#2
It's going to be a WILD weekend in Stafford! Stay safe everyone. Play nice. :o)
June 17, 2011 - 8:52pm
#3
You got the picture this year while they were in Route, Thanks Howard. I've always liked keeping an eye out for this group each year. Thanks for the back story also. They do like they are having fun.