Photos: Kids' night at DiSalvo's on Fargo Road, Stafford
Submitted by Howard Owens on December 13, 2011 - 11:27pm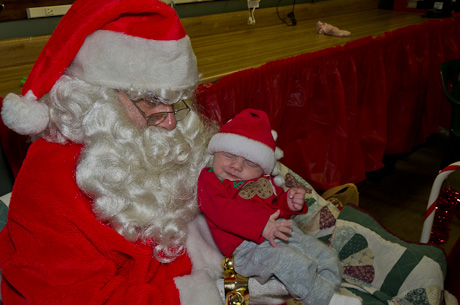 As of 7 p.m., more than 450 children had arrived at the DiSalvo residence on Fargo Road in Stafford to see Jim DiSalvo's spectacular Christmas light show.
Jim said it was the biggest turn out ever.
Boy Scout troops from throughout the region were a big part of the attendance.
This year, high school students earning community service credits conducted tours of the multi-acre light display.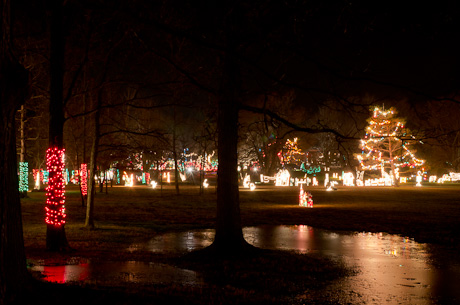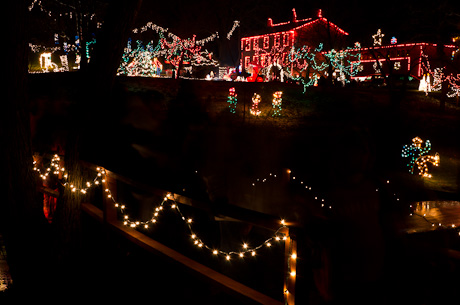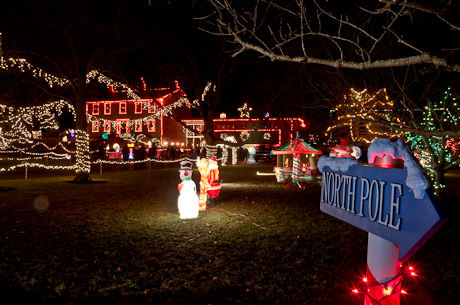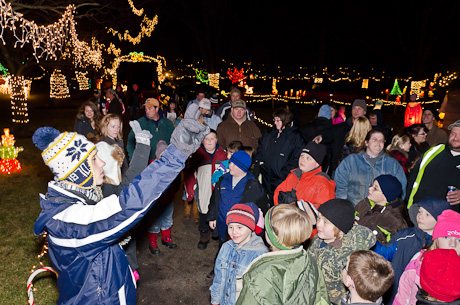 December 13, 2011 - 11:37pm
#2
Are these ones for sale Howard? That's my son, Luca you got there in the first shot.
December 16, 2011 - 9:30am
#3
Ok, so we took a trip down Fargo Road last night (Dec 15) around 10pm and the DiSalvo's had their lights OFF! Go figure! The time we are able to make it, everything is shut down. I thought they left them on until around 11pm... oh well. There were other houses, closer to Rte 5, that were still on! I love the house that has the Charlie Brown and Snoopy characters and there is music!!