Photos: Ghost Riders in Jackson Square, both bands
Submitted by Howard Owens on July 21, 2012 - 10:16am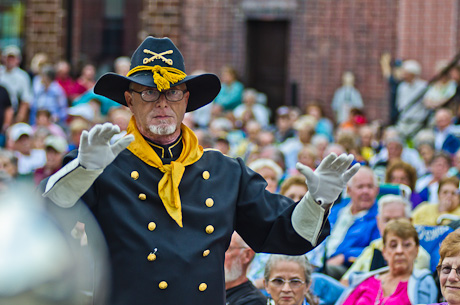 The Ghost Riders played Jackson Square on Friday night -- both bands.
The Ghost Riders country band shared the venue with the Ghost Riders Drum and Bugle Corps, which is also based in Batavia.
If it's ever possible to say Jackson Square is SRO, then last night was one of those nights. The square was nearly wall-to-wall music fans.