Photos: Football practice for Alexander Trojans
Submitted by Howard Owens on August 29, 2013 - 9:48pm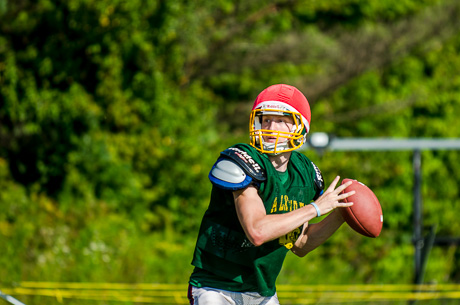 With only 19 varsity players this year, Alexander's Head Coach Tim Sawyer hopes what the team lacks in quantity it will make up in quality.
"We don't have a lot of kids, but they're definitely a tight-knit group," Sawyer said. "They care about each other and they work hard together.
"We've got a chance every week and it's nice for a small school like us to be able to say that," he added.
The offensive and defensive lines will be anchored by Johnny George and Kelsey Patton, a pair of three-year starters now in their senior year.
"They're both about 250 pounds," Sawyer said. "They're pretty strong. Those guys love the weight room. It's nice to have some size there."
At tailback, Dylan Scharlau brings 205 pounds of strength to the job and Tyler Laird isn't far behind him in ability or strength.
Sawyer said he would like 24 or 25 varsity players, he also sees hope going forward in the JV team, which has 30 players this year.
Last year, the Trojans were 2-6. Sawyer thinks his team this year can improve on that record.
"We had a lot of growing pains last year," Sawyer said. "I think I have 12 seniors on this year's team. They're excited. They've worked hard. We've got quality kids."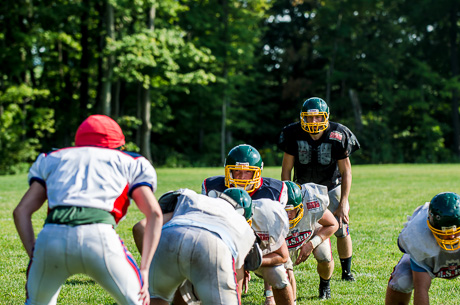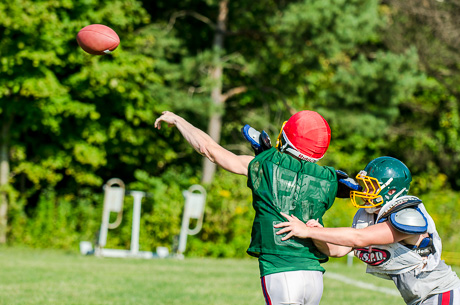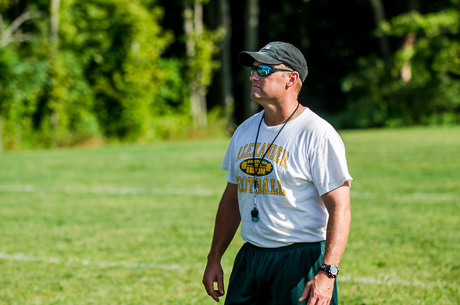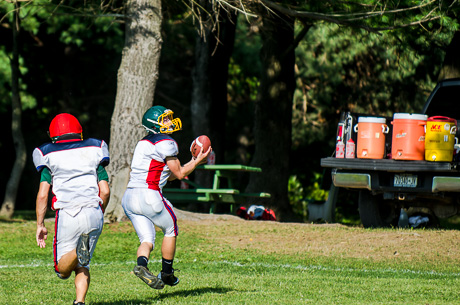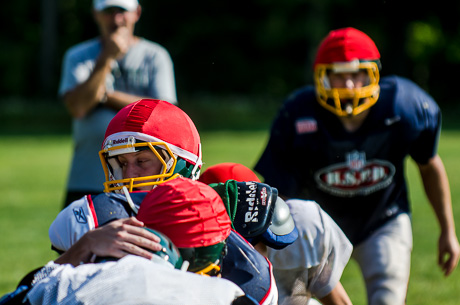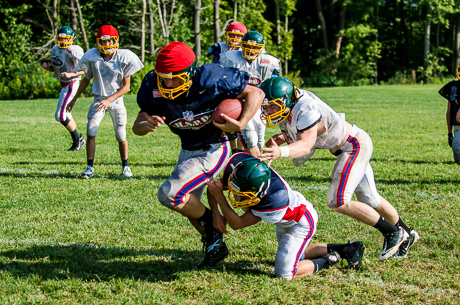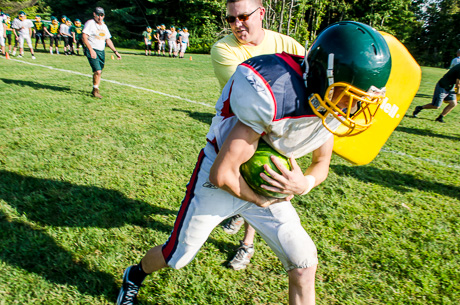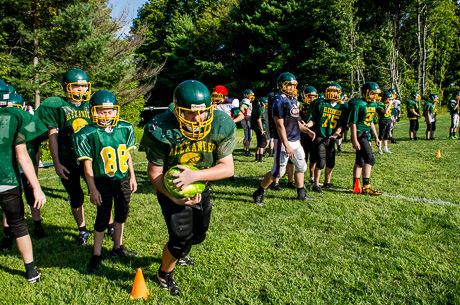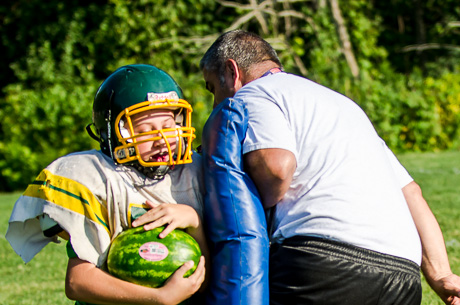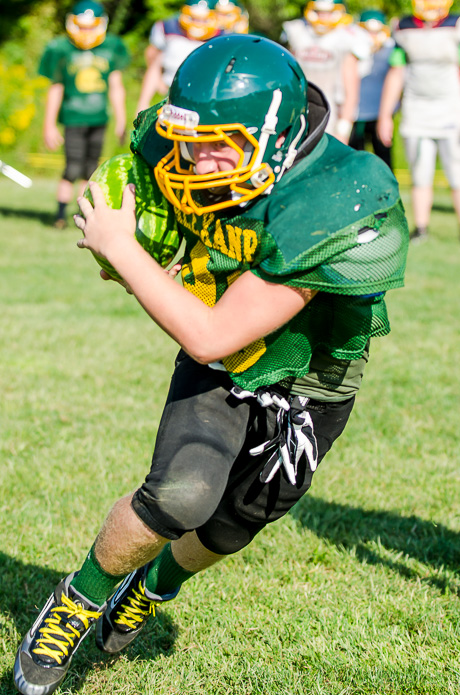 The top three pictures are from the watermelon relay, a drill Sawyer said is also designed to keep practice fun. The drill came right before the dinner break and watermelon was the dessert. Drop the watermelon and your team will have to deal with grass blades mixed in with the melon. Despite some coaches best efforts to jar the melons loose, not one broke.