Photos: Elected officials take oath of office at county courthouse
Submitted by Howard Owens on December 30, 2011 - 9:21am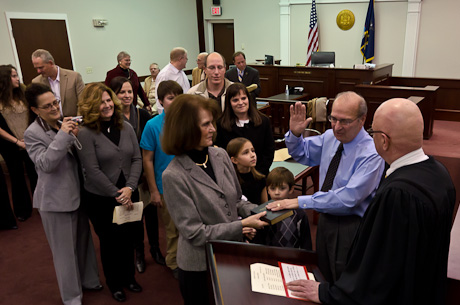 Elected officials countywide -- some returning to office, some entering office for the first time -- gathered in Genesee County Courthouse on Thursday night for a swearing-in ceremony hosted by the County Clerk's Office.
The ceremony met the state's oath of office requirements and the oaths were administered by county court Judge Robert C. Noonan and State Assemblyman Steve Hawley.
Hawley performed an honorary swearing in of his son Brooks Hawley (bottom picture), who has been selected by the city GOP committee to fill one of the two vacancies left by the election of Marianne Clattenburg and Frank Ferrando to the County Legislature (Ferrando is pictured above and in first picture below). Brooks Hawley can't be sworn in officially until the Batavia City Council approves his appointment.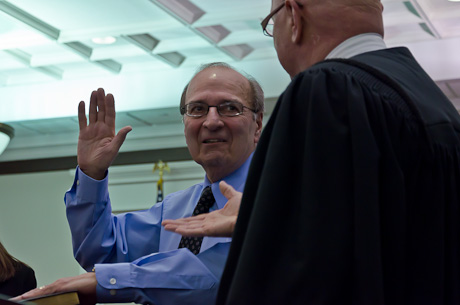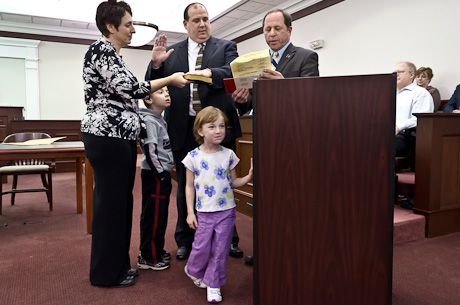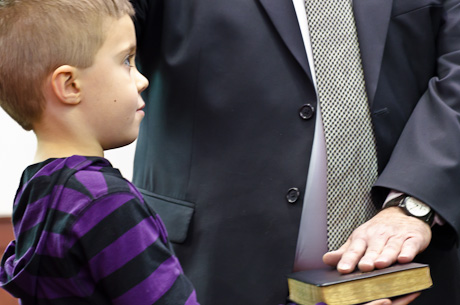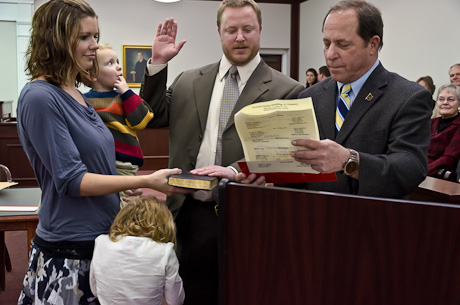 ;
If you're unable to view the slide show, click here.
We'll post a link later today to purchase prints of these pictures.
December 31, 2011 - 3:36pm
#4
Jason,
You sound like an old record and it gets a bit tiring.
How about some minority candidates?
I'm all for it.
You won't see them unless they come forward and put their hat in the ring.
They will not just magically appear in those pictures without putting in the work.
Are you ready hold office? If so, why not talk to the committee chair for your party. Let them know you want to get involved and that you are ready to work your butt off to make it happen.
This has nothing to do with "KKK minority friendly", and you know it.
It has to do with people, regardless of race or creed, stepping up and saying, "I want a chance.".