Photos: Elba Lancers football practice
Submitted by Howard Owens on August 21, 2013 - 12:23pm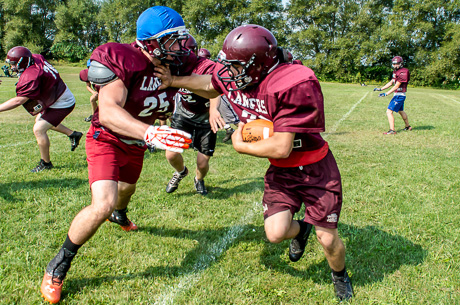 Today, The Batavian stopped in on the Elba Lancer's football practice for a few snaps.
Head Coach Michael Cintorino said that even with standouts Zach DuBois and Zac Gillard graduating, the Lancers have had some good young players waiting in the wings and are now ready to step into starting roles.
Garrett Chapel steps into the starting QB role, Andy Underhill will help anchor the backfield and Brandon Naylor will lead the defense.