Photos: BID awards luncheon
Submitted by Howard Owens on April 27, 2012 - 3:00pm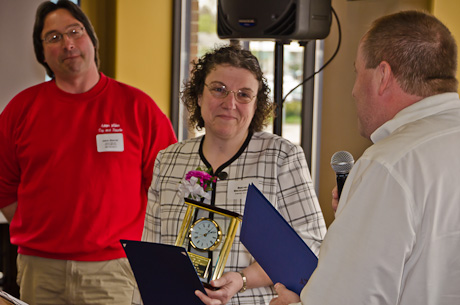 Coffee Culture won the Spirit of Downtown Business Award on Friday, presented by the Business Improvement District.
Brenda Richardson (center in the photo above), manager of Coffee Culture, accepted the award and was praised for her efforts to make Coffee Culture a vital part of downtown life and business.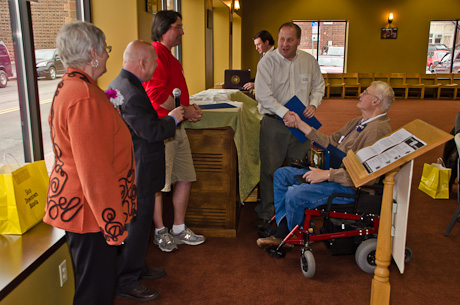 Another Spirit of Downtown Business Award went to Tonawanda Valley Federal Credit Union and the BID Volunteer Award went to Susan Blanchard. Blanchard is out of town and accepting on her behalf were Travis Minor and Carolyn Pratt.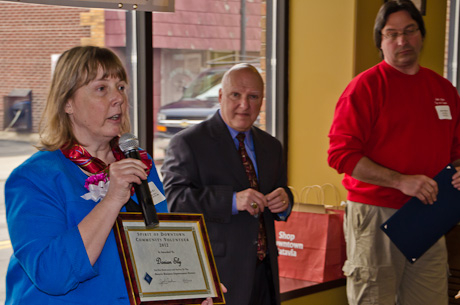 Dorian Ely, of the Genesee County Office for the Aging, was also presented with a BID Volunteer Award, for her the time and effort she volunteers for the BID.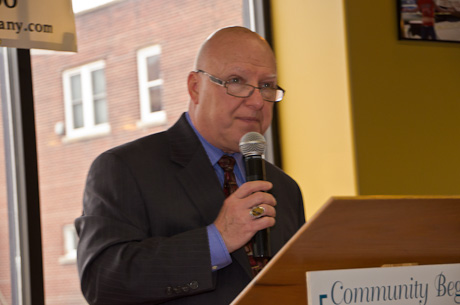 BID Director Don Burkel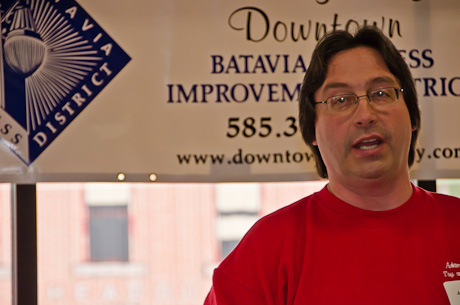 BID President John Roche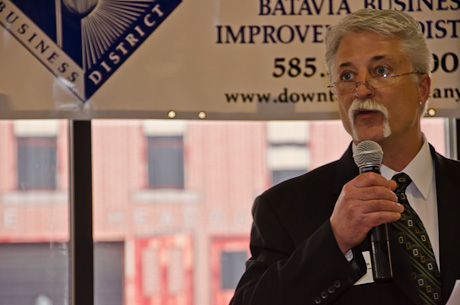 Design Committee Chair Victor Gautieri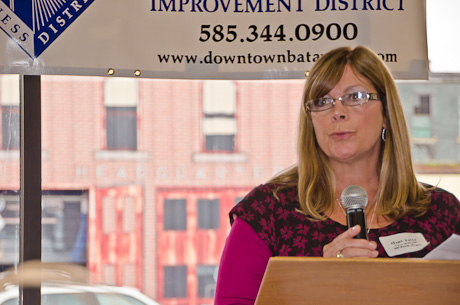 Promotion Commitee Chair Mary Valle
April 27, 2012 - 3:42pm
#2
Big thanks to TF Browns for the lunch. It was great to be there.