Photos: BHS inducts 2013 Athletic Hall of Fame members
Submitted by Howard Owens on September 22, 2013 - 7:27pm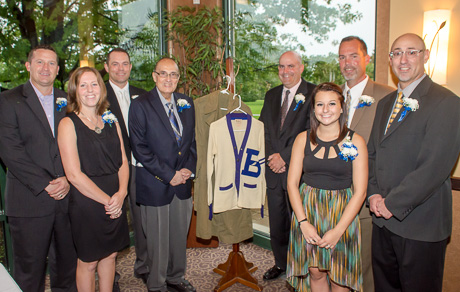 Batavia High School hosted its annual Athletic Hall of Fame dinner Saturday night at Terry Hills.
Pictured above are: Brett Wormley, Julie Redband Varland, Mike Rogers, Wayne Fuller, Lance Cayea, Todd Cayea, Katie Barnard (John Barnard's daughter, representing him at the dinner) and Jim Barnard.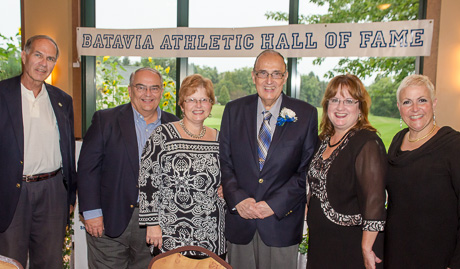 Local broadcasting and announcing legend Wayne Fuller with his guests, Jim Owen, Dan and Debbie Fischer (owners of WBTA), Fuller, Martha Bailey and Anita Strollo (both with WBTA).