Photos: Annual Taste of the Holidays in Downtown Batavia
Submitted by Howard Owens on December 7, 2013 - 9:33am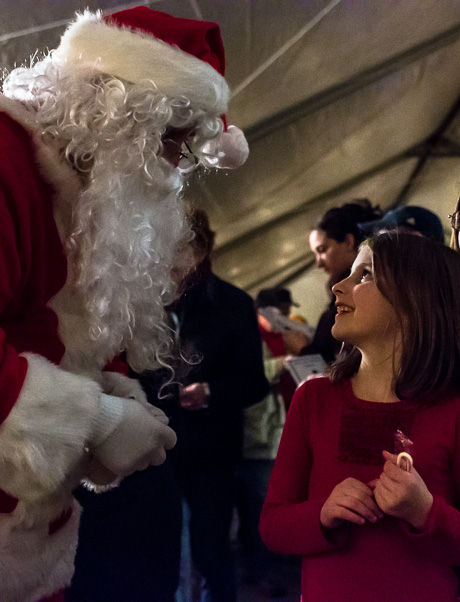 Friday night was the first night of Taste of the Holidays. The festivities included a chance for visitors to the tent on Jackson Street to sample food from area restaurants and visit with other vendors. Bus rides to the Holland Land Museum Office to see the Wonderland of Trees were also part of the event.
The event continues today from noon to 3 p.m. and will include carriage rides and a scavenger hunt.
Children can also visit Santa today in City Centre.