Photo: Workers clear out former 420 Emporium location
Submitted by Howard Owens on August 29, 2012 - 11:33pm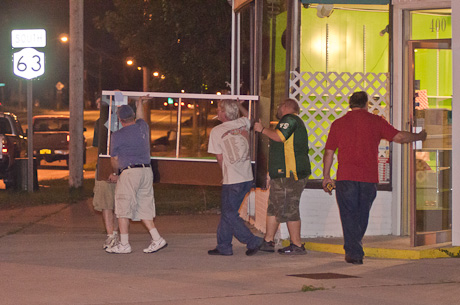 A group of at least five men showed up at 400 Ellicott St., Batavia, Wednesday evening to box up the inventory and remove the fixtures of the former location of The 420 Emporium.
The 420 was suspected of selling synthetic marijuana and synthetic amphetamines from the time it opened in Batavia in May.
The store was raided by the DEA on July 25 and its apparent local owner, Joshua Denise, was arrested. The store never reopened after the raid, though its shelves remained stocked -- until Wednesday night -- with glass pipes, bongs, rolling papers and other retail items.
For our prior coverage of The 420 Emporium, click here.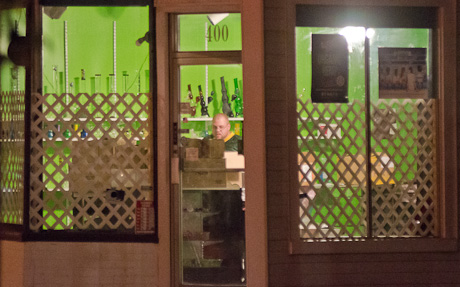 August 30, 2012 - 3:15am
#4
Funny how they wait til after dark to do these things. Almost like they are ashamed to do it in broad daylight. Glad these kowlives have moved out and away. Just goes to show sometimes all it takes is a few people to give a damn in a communty. Especially seeing as how all the other 420's have reopened. Heres to hoping they get raided again.