Photo: Tree and car on Chick Road, Darien
Submitted by Howard Owens on October 10, 2013 - 6:53pm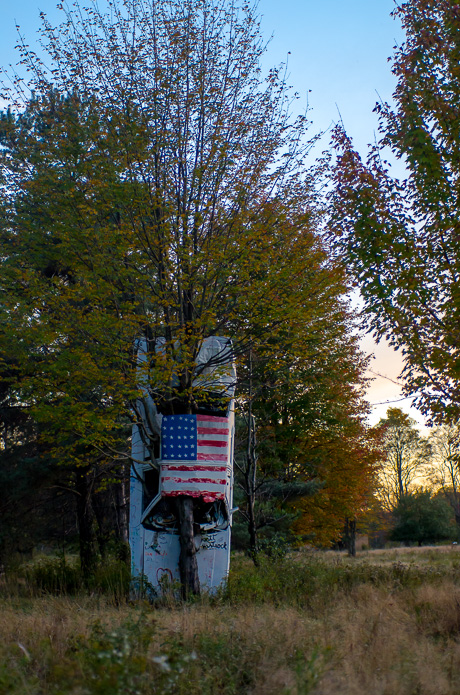 On a beautiful day, my day was lining up beautifully for me to have time in the late afternoon to go around looking for pictures to make.
Then we had the traffic snafu on Oak Street, so I got out and about some 45 minutes later than would be ideal.
All I came up with was this shot on Chick Road, Darien, which apparently, I've never been down before because I'd never before seen this car planted around a tree.