Photo: Restriping Route 5
Submitted by Howard Owens on October 1, 2013 - 4:19pm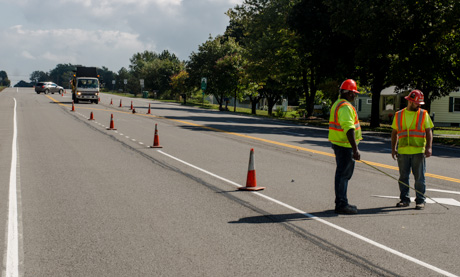 Worked crews were out on Route 5 earlier today restriping Route 5 on the east side of Batavia to create center turn lanes and left-hand turn lanes. This is an NYS DOT project aimed at creating safer traffic patterns near the entrance of the Genesee Valley Agri-Business Park.
October 1, 2013 - 5:05pm
#3
why dont they put in a traffic circle? it would slow people down and save lives!