Photo: Repaving School Street parking lot
Submitted by Howard Owens on September 12, 2013 - 1:31pm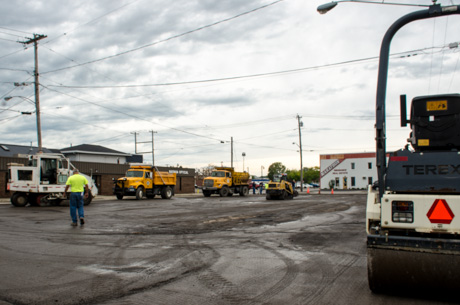 Workers have begun resurfacing the city-owned School Street parking lot. The area has been milled and cleaned and new asphalt will be laid soon, weather permitting.
The council approved the $30,000 project Monday.
September 13, 2013 - 5:23am
#4
Anne,
Because they spending $251,000 on sidewalks, they are repaving streets and they own the parking lot.
If they let deteriorate more, the repair will cost more later.
If Brian or others would only attend a City Council meeting and publicly say they want to pay even more in property taxes so more sidewalks can be fixed each year, maybe the Council would spend more than the quarter of a million dollars just voted. Next meeting is in 2 weeks.