Photo: Playground construction at Robert Morris
Submitted by Howard Owens on June 10, 2011 - 11:30am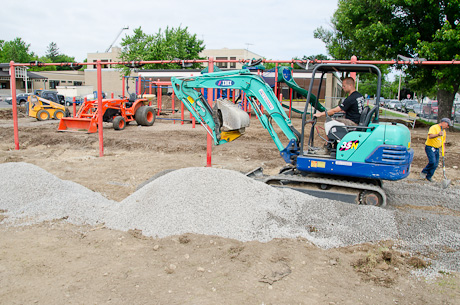 Construction has begun on the new playground for Robert Morris School. The funds for the new playground were the result of the school applying for and winning a grant from Pepsi Co. Today, crews are taking care of heavy-constructions issues, such as stone bedding and grading. Next Saturday, teachers and parents will get involved in installing equipment.
June 11, 2011 - 12:59am
#2
Voted for them as often as I could. Glad they won.