Photo: Chamber holds annual meeting at Terry Hills
Submitted by Howard Owens on November 16, 2011 - 5:27pm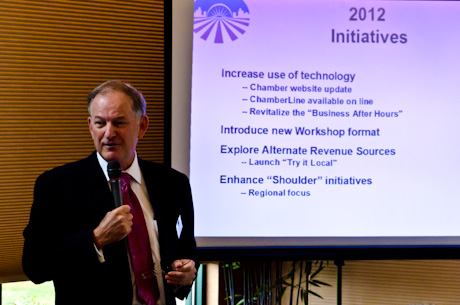 Members of the Genesee County Chamber of Commerce gathered at Terry Hills this afternoon for the chamber's annual meeting and installation of officers.
Chamber President Lynn Freeman gave an update on chamber activities and spoke about the chamber's decision to partner with Tompkins Insurance to provide a new health insurance plan to members (key reasons -- the ability to offer monthly payments for members and eliminating a fee the chamber had to charge with the former plan).
JoAnne McInerney from Tompkins also spoke about the state of the health insurance industry and the trend away from co-pay plans to higher deductible plans.