Photo: Big red bow on St. James
Submitted by Howard Owens on December 6, 2011 - 1:38pm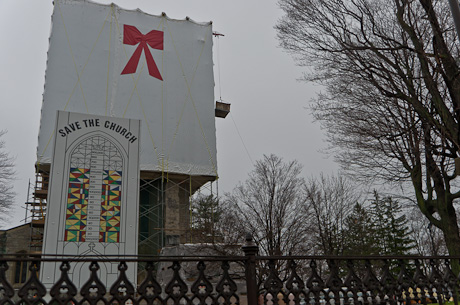 St. James Episcopal Church, undergoing renovations, was dressed up with a big red bow today. Workers attached the bow to the cover of the scaffolding around the church tower.
December 6, 2011 - 1:46pm
#2
What's a gift without a bow ? Congratulations to St. James and the city of Batavia.