Photo: Annual drug drop planned for three locations Saturday
Submitted by Howard Owens on October 27, 2011 - 5:04pm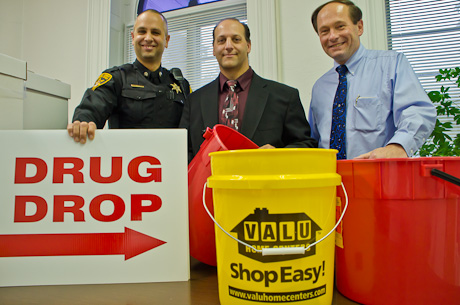 Local law enforcement agencies will again participate in the DEA Prescription Drug Drop Program on Saturday.
The program allows local residents to drop off any sort of prescription drug for proper, safe and legal disposal -- no questions asked.
The locations:
Batavia PD, 10 W. Main St., Batavia
Pembroke Highway Garage, routes 5 and 77, Pembroke
Le Roy PD, 3 W. Main St., Le Roy
Pictured are Deputy Chris Parker, Genesee County Sheriff's Office; Det. John Condidorio, Le Roy PD; Det. Charles Dudek, Batavia PD.