Pedestrian hit at Main and Center streets, Batavia, possible minor injuries
Submitted by Howard Owens on February 25, 2013 - 11:16am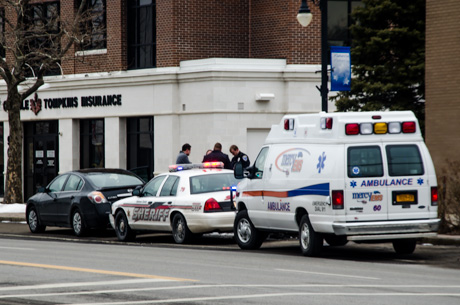 A pedestrian has been hit at Main and Center streets, Batavia,
The pedestrian is currently in a deputy's vehicle.
No report of serious injury.
UPDATE: Female pedestrian transported to UMMC with a complaint of pain in her legs.
February 25, 2013 - 8:31pm
#2
Howard,
You must LOVE when news happens right out your office window!