Notre Dame girls beat Lyndonville 3-0 in soccer
Submitted by Howard Owens on October 11, 2013 - 7:42am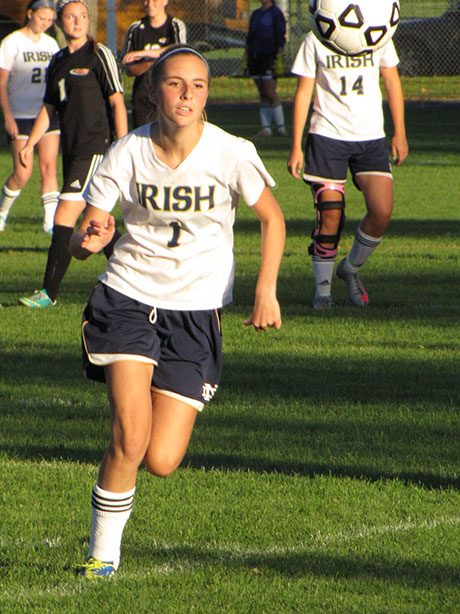 Photos and information provided by Pete Welker.
In girls soccer, Notre Dame beat Lyndoville yesterday, 3-0. Seventh-grader Callie McCulley scored her first goal and Bailee Welker had two goals to lead ND to victory. McCulley and Taylor Perzia both had assists in the game.
Top photo: Taylor Perzia.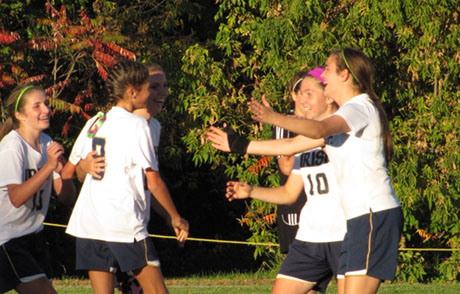 McCulley is congratulated by teammates on her first goal.
Bailee Welker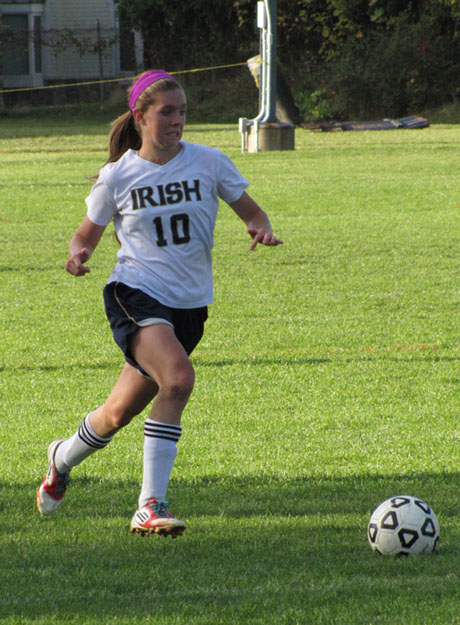 Hannah Bowen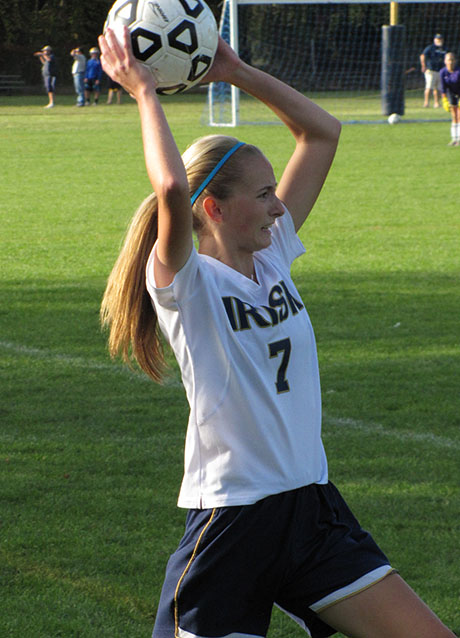 Hannah Green