Notre Dame beats Lyndonville 80-32; Elba closes regular season with 18-0 record
Submitted by Howard Owens on February 12, 2013 - 4:44pm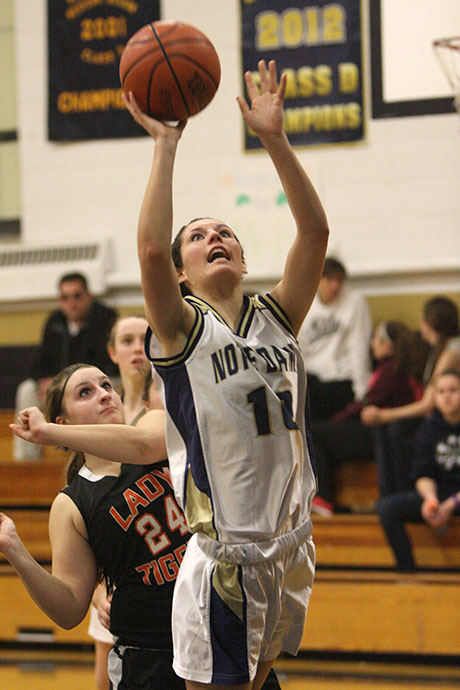 Melanie Taylor, #10 in the photo below, scored 30 points to lead Notre Dame over Lyndonville 80-32 on Monday.
Senior Riley Norton, below, was honored as part of Senior Recognition Night. Riley scored 20 points in the game.
Photos and info submitted by Pete Welker.
In other girls basketball news, Elba finished the season with another perfect 18-0 record, beating Kendall 74-16. Elba, reigning state champs, is riding a 43-game winning streak entering Class D1 sectional play, where the team will be the #1 seed.