Norton Road resident prizes 103-year-old postcard showing her house
Submitted by Howard Owens on May 23, 2012 - 10:34pm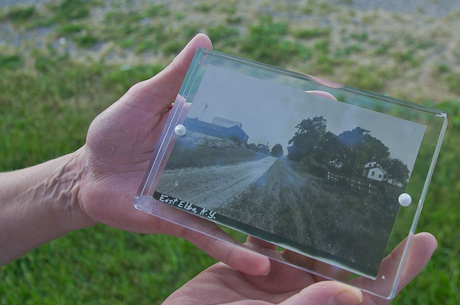 There's an old shack stuck far back in the woods off Norton Road in Elba. I've photographed it before, but wasn't entirely pleased with the results.
As I drove down Norton this evening, I saw the shack, but the field that last year was full of wildflowers was plowed. The shack was still in a wooded area, surrounded by flowers. I then noticed a woman watering some plants in her front yard, so I stopped to ask if I could go on her property (to get the right vantage point) to make a photograph.
I introduced myself and, yes, Charline Shultz reads The Batavian.
We chatted a second and Charlene told me she had an old postcard of Norton Road. It shows her house, which was built in 1812. Charlene said a friend happened across the postcard on Ebay and bought it for her.
The back of the card reads: "The view as we see it from our home looking south. The church in the distance is where Mr. Kellogg preached when we knew him. With best wishes and warm regards, Mary Norton, Elba, N.Y., Dec. 25, 1908."
It was apparently contained in a letter sent by Mary Norton to a friend in California, and now it's back in New York more then 100 years later on the road where it started.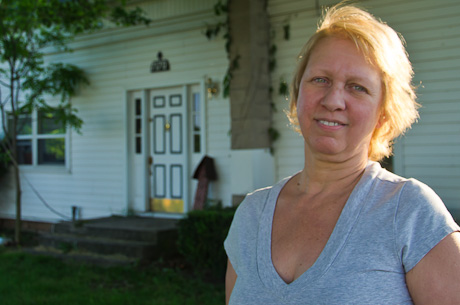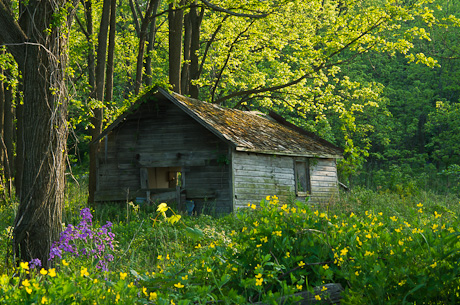 Howard,
Yes, nice pic & story indeed. Was it a little hunting cabin ~ were you ever able to uncover the shack's origins? Imagine the stories it could tell!