Most on council ready to give new police chief a chance to show what he can do on the job
Submitted by Howard Owens on June 26, 2012 - 4:22pm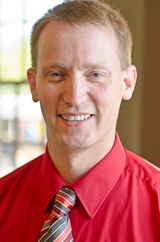 Genesee County's top cop, Sheriff Gary Maha, said Batavia's new chief of police, Shawn Heubusch, should be given a chance to show what he can do before being criticized publicly.
Heubusch has been on the job for only about a week and City Council President Tim Buckley, a retired city police officer, publicly questioned Heubusch's qualifications. Today, however, Buckley struck a different tone.
"I wish the chief the best of luck in the world and I hope he's successful," Buckley said. "That's from the bottom of my heart."
Maha had a part in the interview process and said he certainly welcomes Heubusch to the local law enforcement community and has pledged his assistance to Heubusch whenever he requests it.
"Chief Heubusch was on the Police Chief Civil Service eligible list so he is certainly qualified in that sense," Maha said in a written statement. "I say give the guy a chance and don't criticize him right from the beginning as the new Police Chief."
Buckley said, "Well, I guess that was directed at me and I think it's a fair statement."
"I may have spoken too quickly," Buckley added. "I might have more emotion about it than anything, having been in the department for 23 years."
There were three people in the department Buckley said he thought were qualified to do the job, but reiterated that he wishes the best for Heubusch.
Sources say Buckley's initial remarks were discussed in a closed door session among city council members on Monday night.
After the meeting, council members Jim Russell and Patti Pacino said Heubusch was vetted by a "highly qualified" selection committee and they support City Manager Jason Molino's decision.
"We told him to go pick someone," Russell said. "He went and picked someone, so now it's not time to say, 'no not that one.' He did what he was supposed to do. I really don't have a problem with it."
Pacino said she believed the majority of the council feels the same way.
Councilman Kris Doeringer was unable to attend Monday's meeting and wasn't part of the closed door discussion, but he agreed that hiring Heubusch was Molino's decision and he backed it.
"Past councils voted to let Jason hire the chief," Doeringer said. "I have my confidence in him that he's hiring the right person. I don't see any problem with his hire at all, so I'm more on the side of supporting Jason and that he hired the right person."
The hiring process for chief of police is governed both by New York's civil service law and the city charter. Candidates must be qualified -- which includes taking an exam and having prior experience at a supervisory level -- and under the city charter, the final decision rests with the city manager.
As part of this process, Molino created an interview committee, which consisted of some city staff members and local community leaders, such as Maha, Bank of Castile CEO Jim Fulmer and business educator Barb Shine.
The interview committee is not required either under civil service law nor the city's charter.
Each candidate was given a phone interview and those that made it to the next round were interviewed in person, then they were brought in to see how they react to various scenarios. The candidates had 15 minutes to review a scenario and then answer a series of questions.
The candidates who continued through the process were then given a series of lengthy written scenarios and allowed 48 hours to submit written responses.
After the interview process, the interview committee took several hours over several meetings to review the candidates.
He said Heubusch was a "consensus pick."
"It's not just me making a decision in a vacuum," Molino said. "It's a thorough review process."
Molino said he's confident about the committee's selection.
"I think Chief Heubusch is an excellent leader with great character and I look forward to working with him during these exciting times," Molino said.
Monday was Heubusch's first chance to meet city council members and members of the local media. After the meeting he chatted with reporters and said he was excited by the opportunity to serve Batavia.
"It's a great city," Heubusch said. "The department has great resources, mainly the men. They're the best resource the department has."
Heubusch comes from a family with deep roots in Wyoming County, where he was raised and graduated from high school (Warsaw) in 1993.
He said he knows Genesee County well because as his family was growing up, Batavia was the place to shop and do things.
"This is where we traveled to do our business," Heubusch said.
In 1997, he graduated from Rural Police Training Institute at Genesee Community College and soon after went to work for the Village of Warsaw PD for seven years before being promoted to assistant chief in 2004.
With the new job, Heubusch, who has three children ages 20, 10 and 7, saw his base salary jump from more than $55,000 in Warsaw to $70,000 in Batavia.
When asked about Buckley's comments questioning his qualifications, Heubusch said, "I don't have any comment on this issue. This is a matter for the council to take up."
Asked if he was qualified, he said of course he is qualified.
"I wouldn't have applied for the position if I didn't think I was qualified," he said.
Councilman Jim Russell said the best way for all of us to find out if he's qualified is to see how he does on the job.
Russell said if it was him coming into a new position under these circumstances, he would want to prove his critics wrong.
"This is an opportunity to see his character," Russell said.
"The people are going to have to make their own decisions and how they feel about the new chief by what he does," Russell added. "I think I don't want to influence that one way or the other. I want them to see if he's a good chief, and we'll know it. If he's a bad chief, we'll know that, too."
June 26, 2012 - 5:40pm
#2
5th on the list, appointed by a unelected city manager.
June 26, 2012 - 7:29pm
#3
Not giving the new Chief a fair shake is hurting EVERYONE! Please, set personal feelings aside and give him the respect he deserves ... anyone appointed in the position would deserve.
June 26, 2012 - 9:52pm
#4
Moving from being a tenured assistant chief in one rural county seat to become the department chief of a small city in the neighboring county sounds like a pretty natural and appropriate progression to me.