More photos of flooding in Genesee County
Submitted by Howard Owens on December 22, 2013 - 10:38pm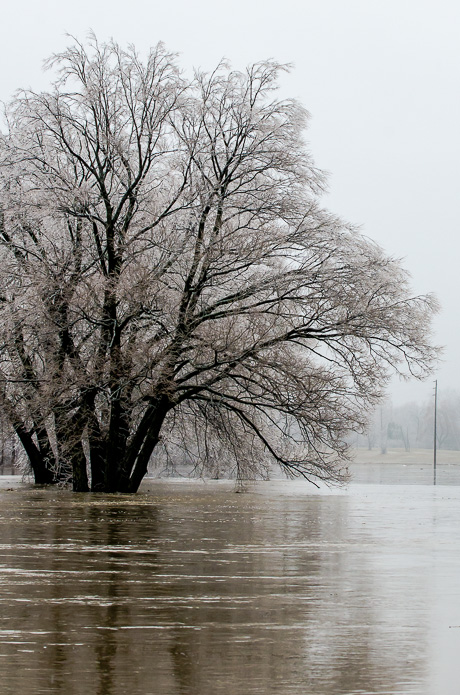 Here are more flood pictures from this afternoon. The first three I took and the rest are from readers.
Above, the Tonawanda Creek at the bend off South Main Street.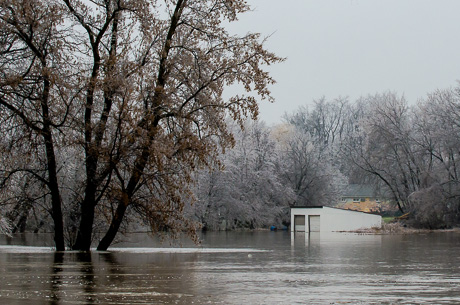 This is the back of Nate Fix's property, which 18 months ago the DEC carved up a bit to build new flood control.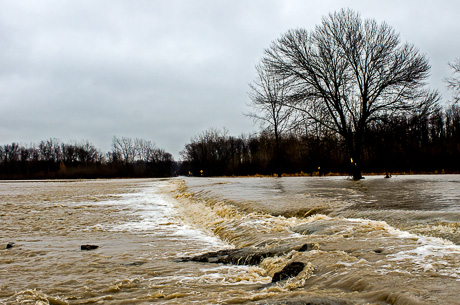 Peaviner Road. The roadway is to the right side of the picture.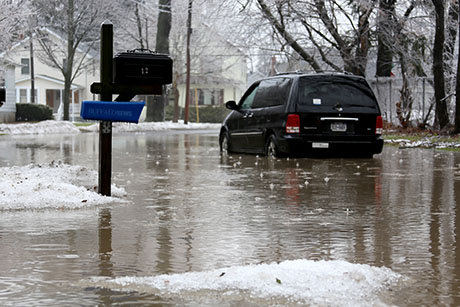 Photo submitted by Steve Ognibene. The vehicle stalled on Jackson Avenue. According to Steve, the driver was cited and the car was towed.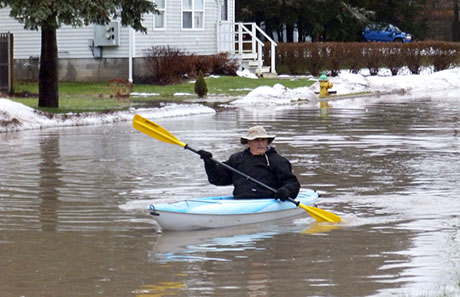 Ron Burroughs kayaking on Ganson Avenue. Submitted by Diane Burroughs.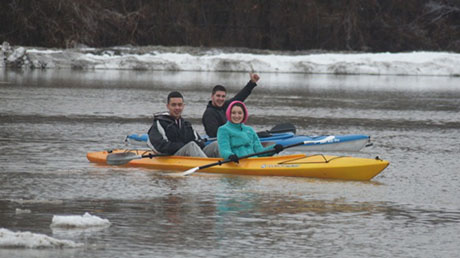 Maria Casper submitted these two pictures of Philip, Kayla and Andrew kayaking in Kibbe Park.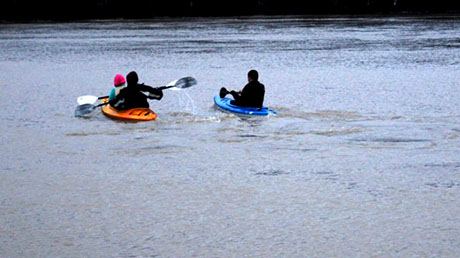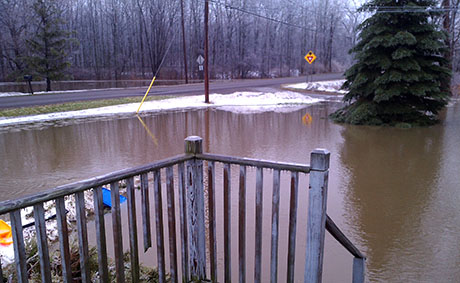 Flooding in Pavilion submitted by Brittany Hart.